In all the time that I've been alive, I don't think that there's been a TV show as popular as 'Friends' – it just seems to keep getting bigger and bigger, even though the last episode aired almost 20 years ago.
Featured Image VIA 
With this in mind, it's no surprise that fans have been clamouring for some kind of reunion/comeback episode and it seems like this is finally going to happen thanks to HBO, although not in the way that people really had in mind. The TV channel has confirmed that the six stars of the sitcom will be reuniting for a one off special episode, but it's not going to be a scripted episode and instead is just gonna be the cast and crew sitting around and talking about their experiences during the show. I mean that's OK, but it's not really what everyone wants is it?
Here's how Kevin Reilly, chief content officer at HBO Max and president of TBS, TNT, and truTV, described it:
We are reuniting with David, Jennifer, Courteney, Matt, Lisa, and Matthew for an HBO Max special that will be programmed alongside the entire Friends library.

I became aware of Friends when it was in the very early stages of development and then had the opportunity to work on the series many years later and have delighted in seeing it catch on with viewers generation after generation.

It taps into an era when friends – and audiences – gathered together in real time and we think this reunion special will capture that spirit, uniting original and new fans.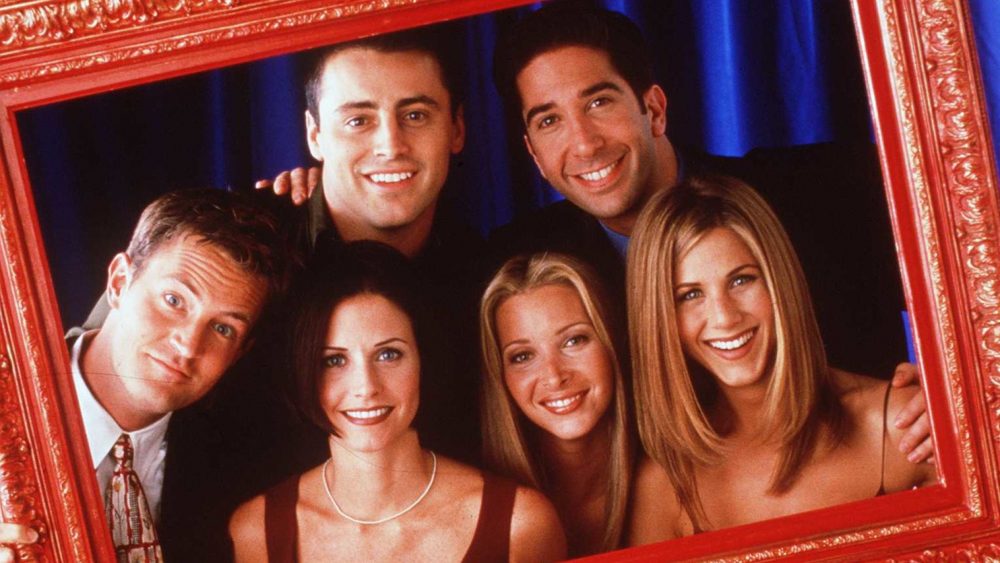 Hmmm. Are people actually going to subscribe to HBO Max (that's their new streaming service that the special is going to be available on) to see the cast of 'Friends' sit around talking about the show for a couple of hours? I would like to think that they won't because why?,  but the fact of the matter is that HBO are paying each one of them $2.5 million each for this so they're banking on it being a major, major success. I guess people are suckers and I don't actually know anything about their viewing habits.
One thing that we've gotta hope though is that it won't be as shit as the Inbetweeners reunion special. Remember how bunk that was?