It seems that for Harvey Weinstein when it rains, it pours as not only has he been found guilty of rape recently and sentenced to twenty three years in a big security prison, but he's also tested positive for Coronavirus. What a nightmare.
Featured Image VIA
Weinstein had been serving out his sentence at Wende Correctional Facility near Buffalo, upstate New York where two prisoners have already tested positive for the disease and there's said to be an outbreak of the virus within the walls of the jail. Harvey is now being held in solitary confinement for his own protection and the protection of everyone else in the jail, but given the fact that he's 74 there's a real chance that COVID-19 could wind up ending his life.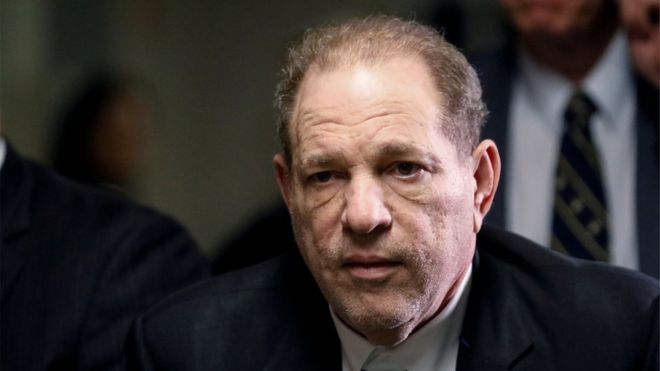 Well, what a couple of weeks it's been for Harvey hey? Not one to wish death on anyone or be too morbid about this, but it would be a bit of a cop out if the guy did end up dying from Coronavirus and not seeing out the rest of his life in prison for his crimes wouldn't it? Let's hope he pulls through and is subjected to endless misery in prison until the end of his life hey?
For more of the same, check Harvey out saying that Jennifer Aniston should be killed. Doesn't mince his words hey.