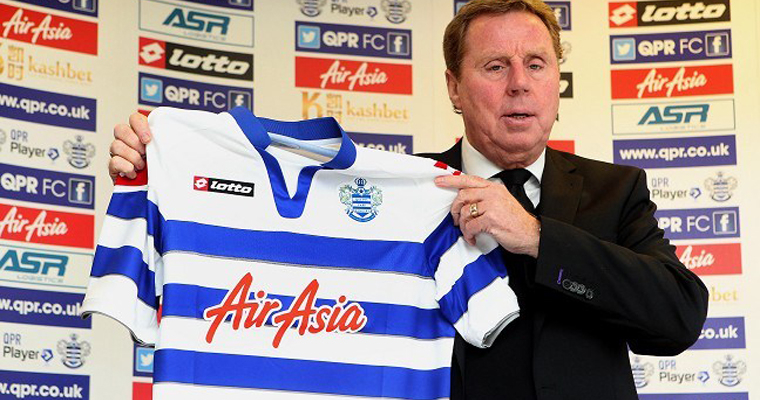 Follow AMJ @amjeezie
After being overlooked for the England managers job and ousted from the helm of Spurs by Daniel Levy, old Harry felt obliged to take a nice little break from the crazy life of football club management. However, after nearly opting to take over the post of Ukraine head coach last week Redknapp has been offered the job of attempting to steer Queens Park Rangers out of the drop zone and to ensure their Premiership safety for another year – and he's taken it. Leaving the question on every football fans lips:
"Who is the old wheeler dealer Harry gonna be signing in the January transfer window?"
Of course he's got to steer them through the dodgy Christmas period first, but the whole time he was in the QPR press conference talking about his new appointment I couldn't help but think that Tony Fernandes' millions might lead to Harry Redknapp's World XI making their way to Loftus Road.
A couple of days ago I noticed on YouTube that Redders had taken the time out to chip in with a video courtesy of EA Sports and FIFA 13 to make his Ultimate Team. Ultimate Team is basically this option on FIFA 13 where you can build a team around one amazing player and enlist the help of all the top talents in the world to make a proper sick team.
[yframe url='http://www.youtube.com/watch?v=4BeFVe5O82s']
Harry begins by poking fun at himself and offering the "very very attacking formation – 4-4-2" before going on to describe it as simply a "scary looking team." Although his Ultimate XI may be out of reach for bottom of the league Hoops, who knows what the future may hold for a team Redknapp has defied "any team in the world to beat."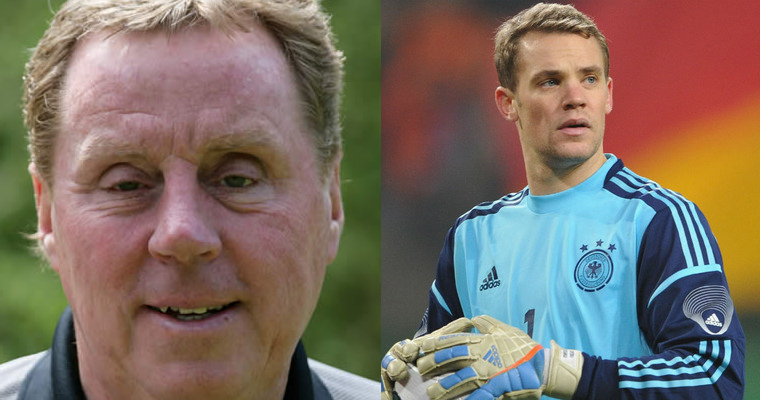 Manager – Harry Redknapp – QPR, wheeler dealer, top bloke.
Goalkeeper – Manuel Neuer – Bayern Munich & Germany. Redknapp on Neuer "Confident. Sometime cocky but a fantastic goalkeeper."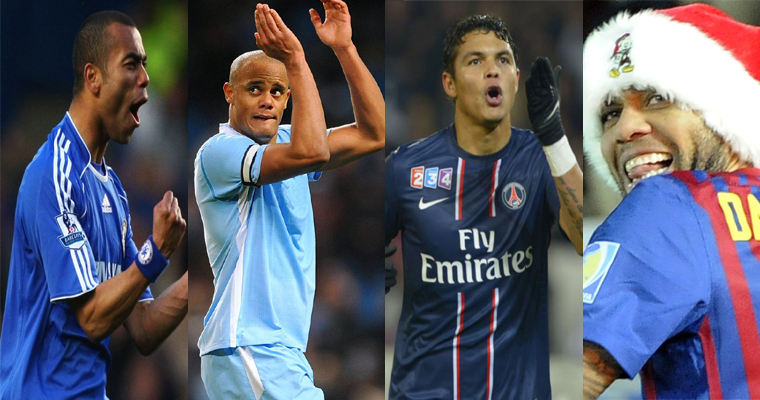 Left Back – Ashley Cole – Chelsea & England. Redknapp on Col "Still, for me, he's the best left back in the world."
Centre Half – Vincent Kompany – Manchester City & Belgium. Redknapp on Kompany "Absolutely 100% reliable."
Centre Half – Thiago Silva – Paris Saint-Germain & Brazil. Redknapp on Silva "Good footballer, and can also play up in midfield."
Right Back – Daniel Alves – FC Barcelona & Brazil. Redknapp on Alves "An amazing attacking right back."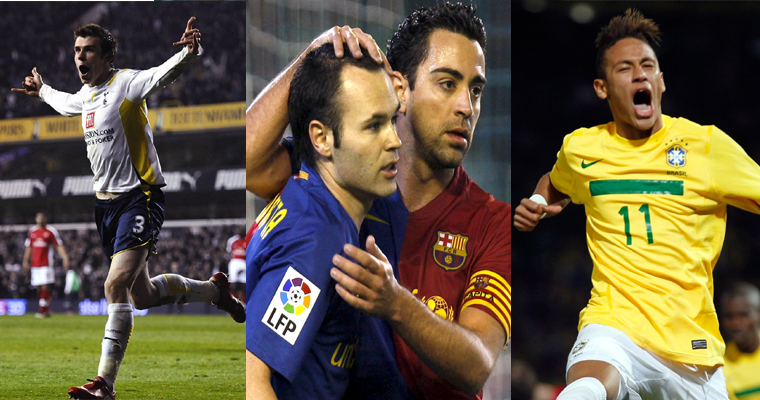 Left Wing – Gareth Bale – Tottenham Hotspur & Wales. Redknapp on Bale "He's the best left sided player in the world."
Centre Mid – Andres Iniesta & Xavi – FC Barcelona & Spain. Redknapp on Iniesta & Xavi "Two little geniuses that make Barcelona and Spain tick."
Right Wing – Neymar – Santos & Brazil. "Drifting inside into little pockets leaving space for Dani Alves to get into."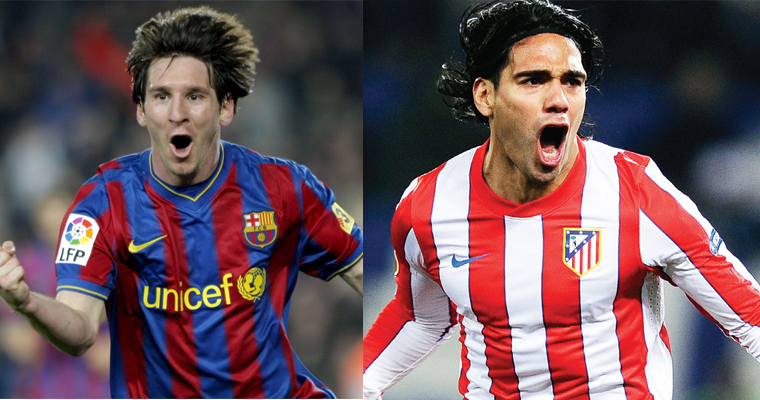 Number 10 – Lionel Messi – Barcelona & Argentina. Redknapp on Messi "Absolute genius. He's the most amazing player I've ever seen."
Striker – Radamel Falcao – Athletico Madrid & Columbia. "Messi behind Falcao…scoring so many goals…would terrorise any defence."
I don't quite know if Tony Fernandes will be able to bankroll bring this team together as they must be valued at around a billion pounds, however, you never with Harry's wheeler dealing do you?
So who would be in your World XI? Wayne Rooney? C-Ron? Yaya Toure? Maybe even Kolo Toure if he isn't too busy pretending to be a car salesman to bang birds. Let us know what you think.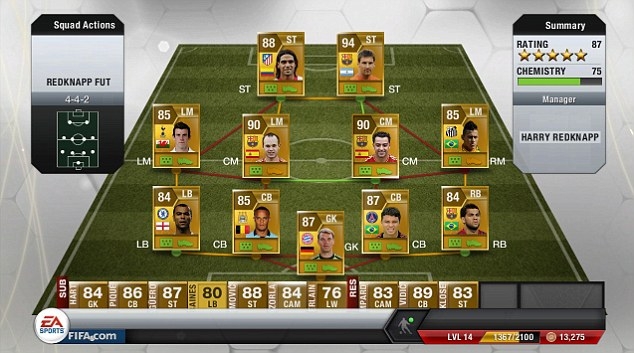 Follow AMJ @amjeezie