It's been widely reported that Harry & Meghan had planned on using 'Sussex Royal' as the brand name for their impending fashion line, stationary, books, and to market themselves in general – but the Queen has shut that down this week by ruling 'they cannot sell themselves as Royals'.
Featured Image VIA
Harry and Meghan have already spent tens of thousands of pounds on a new Sussex Royal website to complement their hugely popular Instagram feed, not to mention how much they've spent trying to register 'Sussex Royal' as a global trademark over the last few months. They were even setting up a new charity named Sussex Royal, so I guess they better get cracking and re-brand and re-register everything now that the Queen has rained on their parade.
Harry and Meghan first began using the Sussex Royal branding around this time last year after they split their household from the Duke and Duchess of Cambridge – known as Kensington Royal. They started the @sussexroyal Instagram page which now has over 11 million followers and from which they'd be able to make plenty of $$$ in sponsored posts now that they are not restricted by any royal guidelines.
During happier times: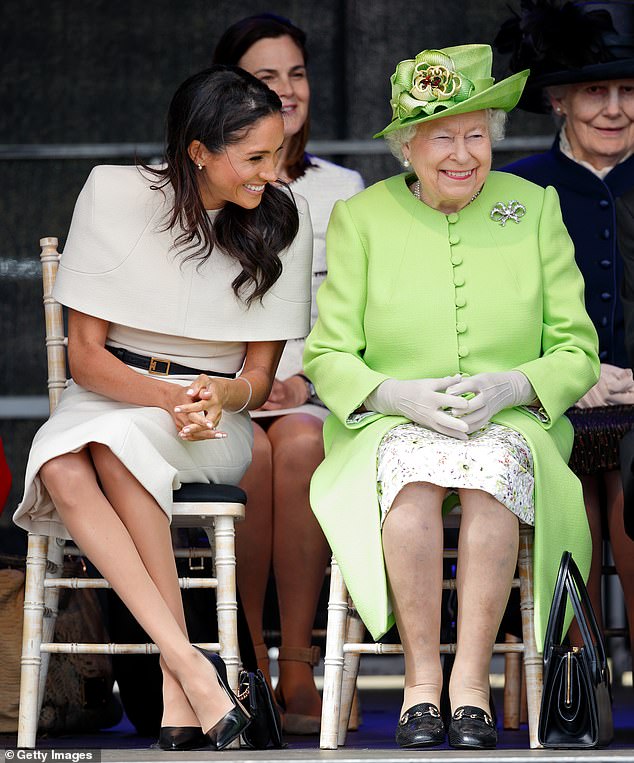 The Queen is in a difficult position here. As we know she wished Harry & Meghan the best as they went off to start their lives fresh in Canada, but she's always been strict on refusing to allow working members of the family to profit from their positions. So then imagine how she felt about the idea of members of the family profiting from positions they have stepped away from? No chance!
So now as well as giving up their HRH titles for work purposes and abandoning their royal appointments and duties, Harry & Meghan will also have to abandon the Sussex Royal brand. Which sucks for them because it's got a nice ring to it. Oh well, can't have your cake and eat it too. Maybe they could rebrand as H&M? Oh no wait, that's taken.
For the UK driving instructor who originally had the @sussexroyal Instagram account, until Instagram locked his account and gave it to Harry & Meghan instead, click HERE. Maybe the Queen will return the handle to its rightful owner?
[h/t MailOnline]