If Harry Kane hadn't already cemented his status as a bonafide English legend before the World Cup, then he certainly did following its conclusion as he joined an illustrious club of Golden Boot winners that few people will ever be able to say that they're a member of. Shame he hit the post against Croatia though eh?
Images VIA
Still, we can't begrudge him that and will hope that we can go one better next time and most of the nation are happy to celebrate the achievements of this England Squad that nobody really thought was going to do anything at this World Cup. There will likely be thousands of commemorative items released to celebrate this glorious summer, but I don't think any of them are going to be as cool as these Harry Kane fivers, created by 72 year old British miniature engraver Graham Short.
Short decided to make six of the Harry Kane fivers, adding a tiny 5mm portrait of the England captain next to Big Ben. He presented one of the notes to Harry Kane himself, one to the FA and then spent the other three in Meriden, England, Merthyr Tydfil, Wales, Edinburgh Scotland and an unnamed location in Northern Ireland. Not sure why he spent them in all these other countries that aren't England, but I suppose he wanted to make them as hard as possible to find or something. Nice one.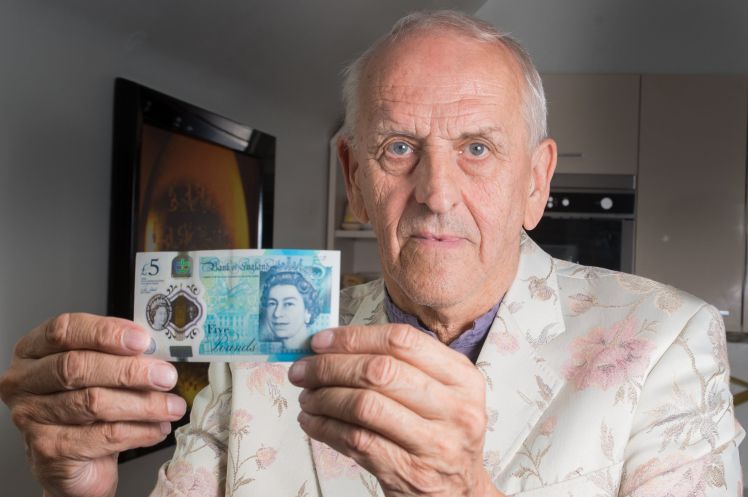 Short reckons if you pick one up and realise it, then you could be able to sell if for up to £50,000, saying the following:
My art sells for a lot of money now and it's really out of reach for most people, but if they find this and sell it and make a lot of money I'll be really pleased with that.
Well that would be just great. Start checking your fivers I guess guys – you never know when you're going to get lucky.
For more Harry Kane, check out when he flicked a booger in some girl's dessert. Legend.