If you were worried that Harrison Ford wasn't getting what he was worth for reprising the role of Han Solo in The Force Awakens, then you don't need to any more – Variety are reporting that he earned a cool $15 – 20 million for his time.
He'll also earn way, way more than that when the back end kicks in, as he negotiated a deal similar to Robert Downey in The Avengers – you know the one that made him the highest paid actor of all time. I guess Ford did break his leg during filming though so that's fair enough.
Is it fair that all his other co-stars got paid so little though? Although Mark Hamill and Fisher are also on a similar deal to him – the studio decided that all of the 'legacy' stars would get back end cut for agreeing to reprise their roles – their basic salaries are somewhere in the six figures, as are all the new stars. Is it really fair that Harrison Ford gets SO MUCH more than everyone else?
Featured Image VIA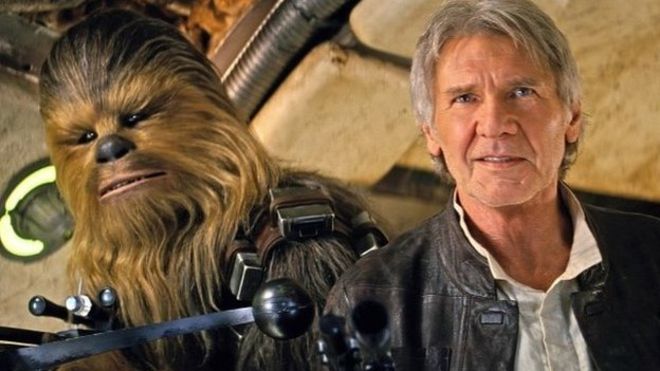 Image VIA
I suppose in fairness he's the only one he forged something resembling a career – and a damn fine one at that – following the success of the original movie so it was quite a coup to get him back, but considering the original movies made him I probably would have come back and done it for a similar fee to the rest of my castmates considering I'm not a prick.
Although I suppose you have to factor in that he hates the Han Solo character so we should probably just be glad he came back at all. I mean he could quite easily have just spent the rest of his life watching David Blaine do magic tricks.