In the past couple of years, porn movies seem to have really ventured out of their comfort zones in this country as there have been sightings of them being shot illegally in this country everywhere from a bowling alley to a graveyard.
Images VIA 
Birmingham seems to be the go to location for this kind of activity as last year there was a dalliance in one of their bowling alleys and now it's come to light that a porno has also been shot in their Ghetto Golf minigolf course. Apparently, 'extreme sex acts' were shot next to the first hole in the indoor warehouse attraction and even more shockingly, it seems like the owners actually knew that this was going down and were OK with it.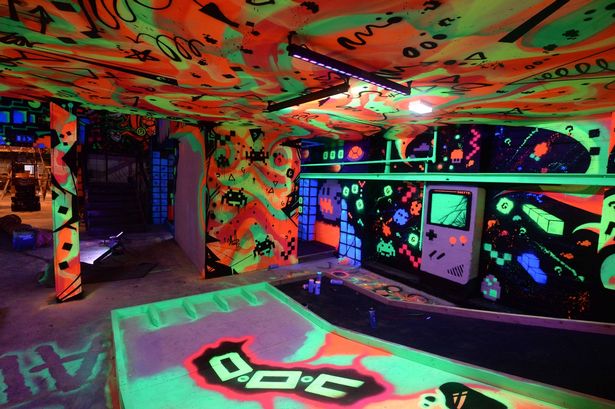 They took the unusual step of releasing the following statement regarding the incident once it came to light:
The company were aware the adult movie was filmed on the premises and there are no plans to allow any future explicit films to be shot on location at Ghetto Golf.

This was the first and only adult movie filmed on location at any of our venues.
Weird statement hey? I mean why would they let a porn movie be shot there just the one time? Presumably they were compensated fairly handsomely for the use of the location, so why wouldn't' they entertain the possibility in the future if someone offered them even more money for example? Literally makes no sense that they're discounting it out of hand if they were willing to do it once, except maybe if it was way too messy and difficult for them to clean up and they don't want that hassle again. Only thing I can think of really.
For more of the same, check out what happened at the Birmingham bowling alley last year. Naughty.