Brexit came and went on Friday after three months of negotiations and it seemed like the whole country was celebrating judging by some of the coverage that was featured on the news – it was one hell of a wild night.
Images VIA
One place that was definitely celebrating and was eager to lay out the fact that things were definitely going to be different now was the Winchester Tower in Norwich. One resident of the block of council flats left the signs that you can see above on every single floor, making it clear that foreign languages would no longer be tolerated.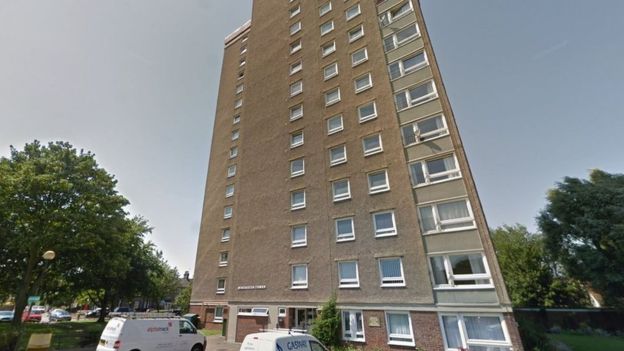 Fortunately, not everyone in the Tower was a racist and one man – who wishes to remain nameless – has reported the signs to the police. He said the following about their presence:
It's heartbreaking that someone could think like this.
Yeah, I would be inclined to agree with that statement, but given that these incidents have become more and more common in the three years since the referendum, it's not really that surprising is it? The notices were taken down and a local councillor and local police are investigating them. Not really sure what they're gonna be doing about it, but there you go I suppose. That's post Brexit Britain for you.
For more of the same, check out Nigel Farage's last ever speech at the EU. Embarrassing.