Details are just being released regarding a brutal hammer attack that occurred last night in the Cumberland Hotel in Marble Arch, London.
Three women and three children from UAE were asleep in their hotel room, just metres from Oxford Street. They awoke to find an intruder in their room armed with a hammer.
The women screamed which triggered the mystery man to viciously attack all three of them with the hammer. He then dropped the weapon and made good his escape. All of the UAE tourists were badly injured, one of them critically; she's been put into an induced coma in an attempt to stabilise her condition.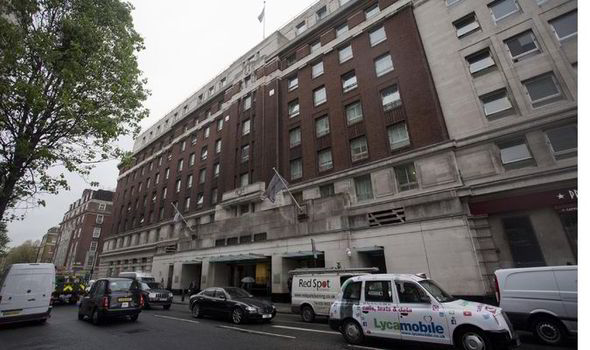 Hasan Mohamed, 28, also from the UAE heard the woman's screams from another room down the hall:
"I heard horrific screaming. The woman was desperate she was shouting 'I regret coming here, they are bleeding. My sister is bleeding from the head, please help'. She kept saying she regretted coming, it was horrible to hear. I know security were called. There is security everywhere in the hotel. At first I was scared for my family but I have been reassured. The hotel said that things like this only happen once ever hundred years. Everybody in the UAE is talking about this terrible attack. We are all in shock. I will never forget those screams".
Continued on next page…
☛ Next: Americas 1st Serial Killer Built His Very Own Murder Hotel