What the hell happened to Gwyneth Paltrow? She used to be kind of cool back in the day when she showed up in movies like 'Se7en' and 'Sliding Doors', but in recent times she's just turned into a self absorbed idiot telling to sell people super expensive lotion to stuff up their vaginas or candles that smell like her vagina.
Featured Image VIA
Gwyneth decided to do another interview which is highly likely to trigger and annoy people even more with 'Town And Country' magazine by Gwynsplaining to everyone why her actions with Goop triggered and annoyed people so much. Here we go:
The people who are triggered by me — 'I don't like her because she is pretty and she has money' — it's because they haven't given themselves permission to be exactly who they are.

Goop is about allowing its fans to "ask whatever question they want, to live their lives exactly the way they want to live them, to be empowered to have difficult conversations and to be direct," Paltrow says. And that—more than cashew dip or infrared saunas—is why the criticism doesn't bother her. "It doesn't mean anything to me, because it's not about me," she says with a smile. "It's about what I represent, and that's about you."
Yeah I'm not really sure if that makes any sense, but I guess she's rolling with it and it probably isn't going to affect her bank balance as there are still countless idiots out there who are willing to part with their hard earned cash for her ridiculous range of products. People don't like you because of that you moron, but I guess she's never going to realise that is she?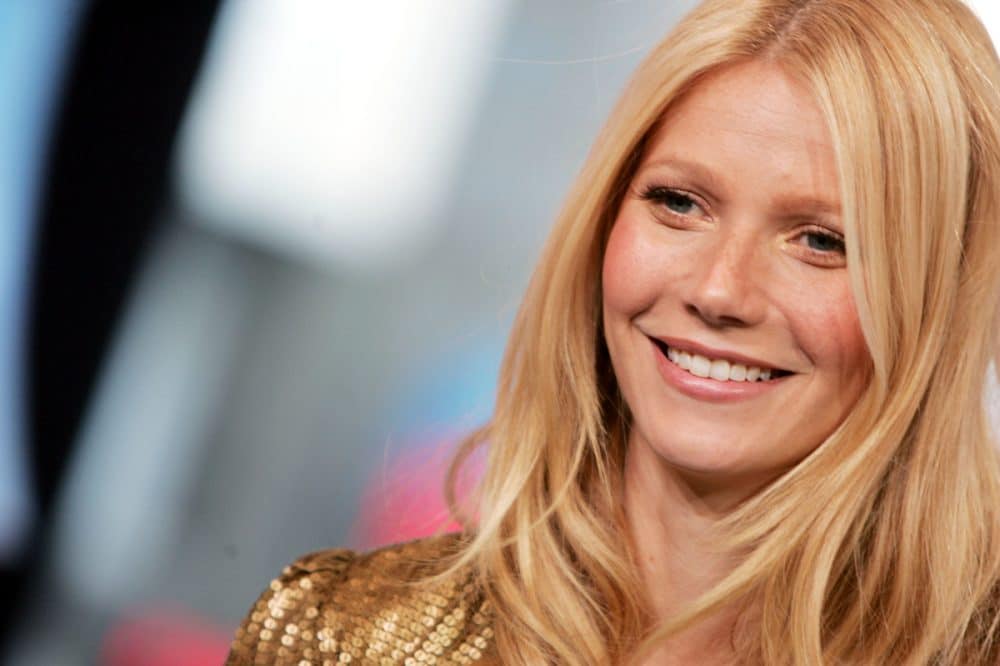 Other interesting tidbits from the interview include the following delightful anecdotes which I'm sure are just going to make people like her even more:
"Walking is my new thing," Paltrow says. "My best mom friend out here is a real walker. She was living in Hong Kong with her banker husband, and I was in London with my musician husband, and we moved to L.A. after having been expats for a long time. She started taking me on walks."

• "There's a sense that if you take every word that comes out of her mouth too seriously, that's your problem, not hers."

• (Photo caption) Paltrow wears a G. Label jacket ($595), bikini top ($170), and culottes ($495); Vram earrings and ring ($26,000); and Hermès sandals ($1,550).

• As her friend and sometimes collaborator Gucci Westman, the makeup artist, puts it, "In the way that there's only one Coco Chanel, there's only one Gwyneth."
Yeah, definitely relatable and highly charming . How do I buy shares in Goop?
For more Gwyneth Paltrow, here she is saying it's easier to work a desk job and be an actress/mum. So on the nose.