A ghost tour exploring the spooky graveyard on Sculcoates Lane, Hull got way more than they bargained for when they signed up for it when they accidentally ran straight into the middle of a porno shoot.
Featured Image VIA
The tourists were examining some inscriptions on the graves when they heard some moans coming from further down the path. They headed down to investigate and were unsurprisingly shocked to find a guy and a girl going full on at it in broad daylight with two other guys filming them. They were so engrossed in it as well that they didn't even notice the tour group for a few minutes.
Tour guide Mike Covell – who you might remember from Most Haunted – explained the situation:
It was the couple who saw us first. They were going at it like knives among the ivy. She was a blonde.

We looked at her and she looked at us. Then she pushed the bloke off her. The guy ran after her desperately trying to protect his privates from the brambles.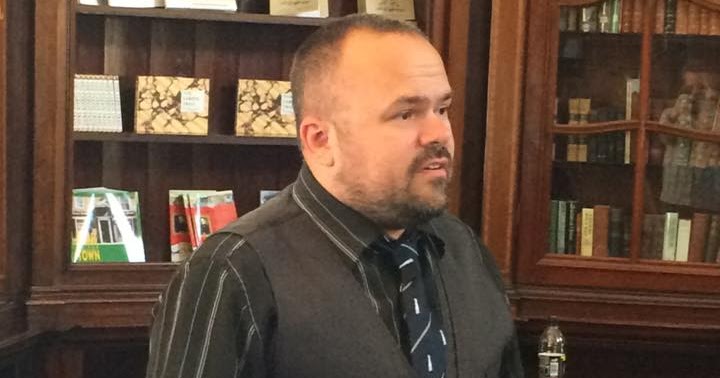 We did not know where to look. Good job all 12 people on the tour were adults because sometimes kids come along.

One elderly man was so incensed, he was ready to chase after them with his walking stick but I persuaded him to calm down and eat his sandwiches.

It was shocking. I've never seen anything like it in my life. Certainly not in a graveyard. It was such a beautiful day too.
Knives amongst the ivy – that's a nice phrase isn't it? The porno team packed up their clothes and went on their way after they had been busted because I'm guessing there wasn't much else that Covell and his OAP friends could do about it.
A graveyard spokesman has said there wasn't much they could do about it as it's a public space so they can't exactly stop people from showing up and doing whatever. They hope it's a one off and this kind of stuff won't be happening regularly though. It seems to be such a sweet spot that we're slightly sceptical about it – it seems like you can now say you're more likely to find a porno than a ghost when you go on one of these walks these days.
It kind of makes you think what goes on in the world's first lesbian only graveyard.