The New York Post featured an article earlier this week titled 'Why I don't date hot women anymore'.
Images VIA 
The story looks at Dan Rochkind – a successful 40-year-old who lives on the upper east side of Manhattan. The bright and wealthy man spoke to the publication to describe why he has given up dating "the prettiest young things". Oh well jump for joy ladies – you might now have a chance with this ManGod… fucking brilliant.
Honestly, this article and more importantly, this guy's ramblings about his quest to find "someone he can cuddle with", contain pretty much every chauvinistic stereotype you can imagine. He talks about women as if they're objects to obtain rather than actual people. It's unbelievable that this thing was printed – here are just a few of the offending excerpts: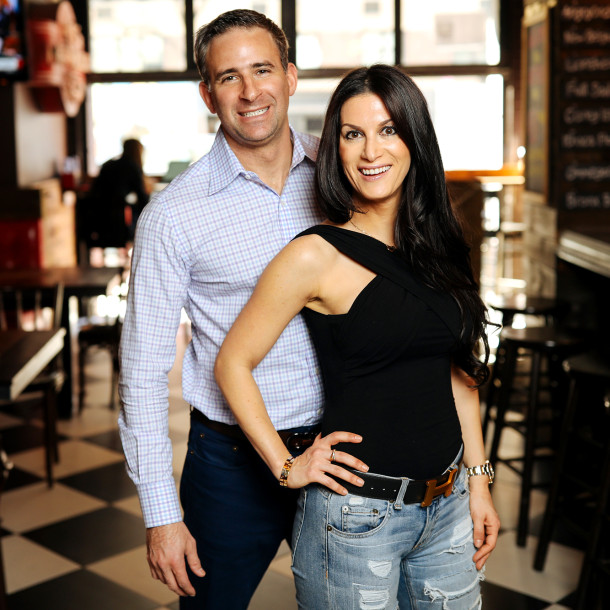 "I could have [anyone] I wanted," says Rochkind, now 40 and an Upper East Sider with a muscular build and a full head of hair. "I met some nice people, but realistically I went for the hottest girl you could find."

"Beautiful women who get a fair amount of attention get full of themselves," he says. "Eventually, I was dreading getting dinner with them because they couldn't carry a conversation."

Looking to avoid such a fate, Rochkind started dating a woman who isn't a bikini model. Rochkind found that in Carly, 30, a lovely brunette.

"[She] is a softer beauty, someone you can take home and cuddle with, and she's very elegant," Rochkind says. "And she's 5-foot-2, so she can't be a runway model, but I think she's really beautiful and is prettier than anyone I've dated."
The two are now happily engaged. Lucky Carly hey? She's bagged a man despite not being runway ready. Predictably the internet was having none of it. Ensue the rinsing:
"Balding guy with difficulty smiling for camera wanks himself to death after insurance company stops viagra script…"

— RED.DEVIL.BKLYN (@ReDDeViLNyC) April 13, 2017
Hopefully that GoFundMe for Carly gets up and running – it might be her lucky escape.
For more people getting ripped to shreds online, click HERE.