They say that chivalry is dead in the 21st century and it's stories like this that completely confirm that theory.
Images VIA
21 year old Kelton Griffin texted his old school friend Faith Pugh last Saturday and asked if she wanted to be taken out that evening. She agreed but was immediately unimpressed when Kelton showed up and made her drive. Things got even worse when he asked her to pull up at a petrol station and get her to buy him a cigar and he ended up stealing the car. Sure knows how to show a girl a good time that Kelton Griffin huh?
To add insult to injury, Pugh then received a text message from her godsister – the child of one of her godparents – saying that Griffin had shown up and asked her out too. Pugh called her mother and tracked down her godsister using the GPS on her iPhone finding her and Griffin at the local drive thru movie theatre. Griffin had made Pugh's godsister pay for the movie tickets there too. Sounds like a really classy guy – can understand why all these ladies keep falling for him.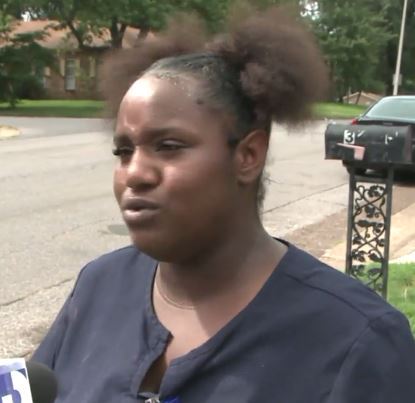 Griffin was later arrested for stealing the car. Pugh had this to say about him:
I hope he's in jail for a long time. I never want to speak to him ever again.
Can't really blame her really. She sounds like the kind of woman that will probably drop everything if he shows up on her doorstep with a dollar and a fixie bike though so I'm not so sure I believe her. We'll see.
For more dates, check out the worst first date ever. Yep, worse than this one.