Everyone knows that stealing is wrong – well almost everyone – but I think that most people would agree that you should never steal anything off your family members and especially not your mother – that's just not feasible under any circumstances.
Images VIA
Well, except maybe the one featured in this article that is. 17 year old Andrew Michael from Cheltenham needed £30,000 to set up his website business offering email and web services back in 1997 and saw no other option than stealing the money from his mother.
In fairness to the guy though, he saw it as a loan but just didn't think that his mother would trust him with the money at that point in his life. Can kinda understand why to be fair though. Michael had actually made good on his loan within the year and later went on to sell his company for £46 million in 2006. Not bad at all.
Here's what he had to say about it all: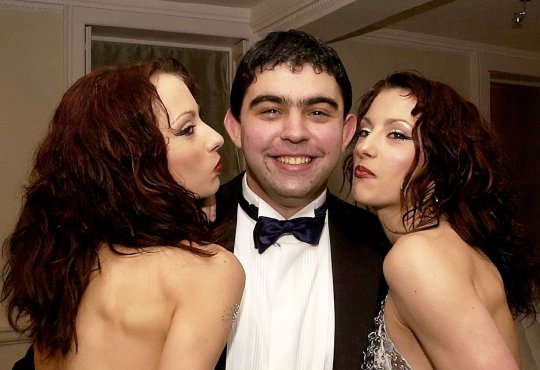 My mother eventually forgave me for stealing her credit card and using it to pay for the fibre optic broadband.

I knew what I was doing.

My father came over from Cyprus, and was very much a small business man.

Like many Cypriots, he opened up fish and chip shops and cafés, and so some of my childhood was spent driving around those sites, collecting takings, and discussing business ideas.

From a very young age I had a trading, money-making, get-up-and-go mentality.
Yeah fair play to the guy, he's certainly taken the ball and run with it there hasn't he? Even after 2006 Michael didn't stop there, founding a company called LiveDrive in 2008 which grew to be the biggest cloud storage unit in Europe. He's now sold that as well for an undisclosed amount and is thought to be worth around £150million.
Every year he throws massive Christmas parties that people like the Sugababes, Girls Aloud and The Darkness have been spotted at. What an absolute baller – I guess it goes to show that crime does pay sometimes. Kinda.
For more of the same, here's a guy who threw away a hard drive with £75 million worth of Bitcoin on it. Unlucky.