If you're gonna have a threesome with your mate and another girl, then you've probably got to allow the possibility that you might end up seeing and/or touching your mate's dick.
I mean there's not a lot of room, everything is slipping and sliding around and going in and out in close proximity, so it's a distinct possibility. You've just got to be chill about it and everything will be OK, it's not like you and your buddy are gonna talk about it afterwards or tell your mates, is it?
The guy you see above and below named Curtis Mayfield unfortunately had no chill about it at all though. When his balls ended up brushing against his unnamed friend's during a threesome with Laquifa Thompson, his immediate reaction was to grab his gun (always bring a gun to a threesome) and shoot him in the head.
Images VIA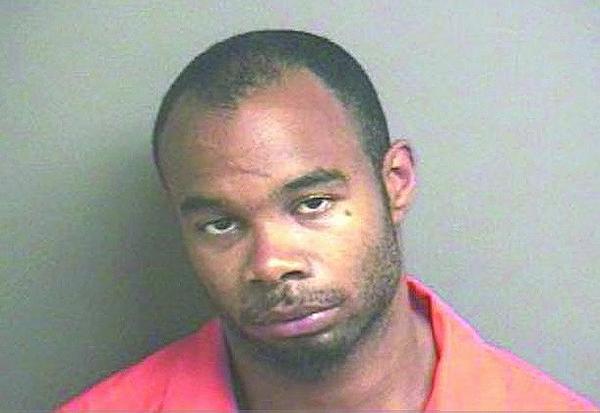 Curtis tries to explain:
I yelled switch, you know from mouth to butt, he went left when he should've went right and next thing you know we ball to ball.

There's only so much a man can take, and dick or balls ain't one of them.

I grabbed my gun and shot him in the face whilst yelling 'I ain't with that gay shit'.

It was his fault, if he would've never touched my balls he would still be alive.
I guess that last part does bizarrely make sense. The moral of the story is that if you're going to have a threesome with your buddy who is clearly homophobic/deranged, then perhaps set out some ground rules first to make sure something like this doesn't happen.
Make sure that your wife isn't trying to extort you by getting her underage cousin involved as well.