It seems like more and more police departments are using their social media accounts for bare lolz these days and it turns out even the criminals are getting involved with them these days.
Featured Image VIA 
Richland WA Police Department posted a photo about a week ago searching for 38 year old Anthony Akers, who was wanted by them for failure to comply. Obviously the intention of this is to get people to look at him and report him, but I doubt anyone thought that Akers would actually reply to the post and announce that he was turning himself in.
For some reason though, this was the course of action that Akers took and then the whole thing got a bit more bizarre when he didn't actually show up and the cops and Akers embarked on a weird back and forth that somehow turned into the plot of a romantic comedy movie. It was weird.
Here's the post – if you wanna see the actual thing then feel free to click on it, but I've screenshotted most of the relevant parts below. It does go on for a bit if you wanna see it in its original form though, you have been warned: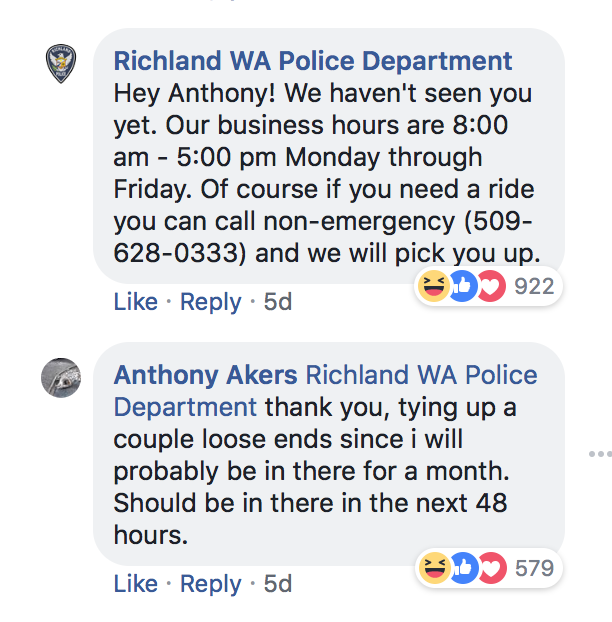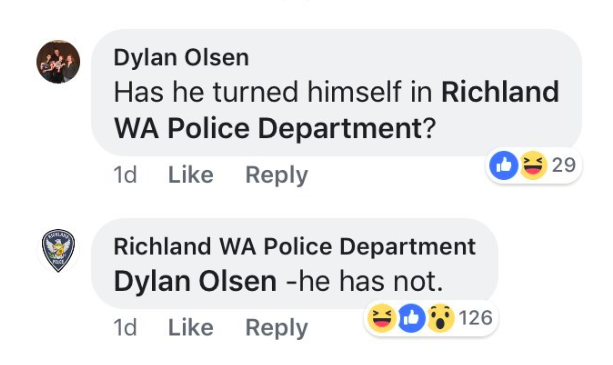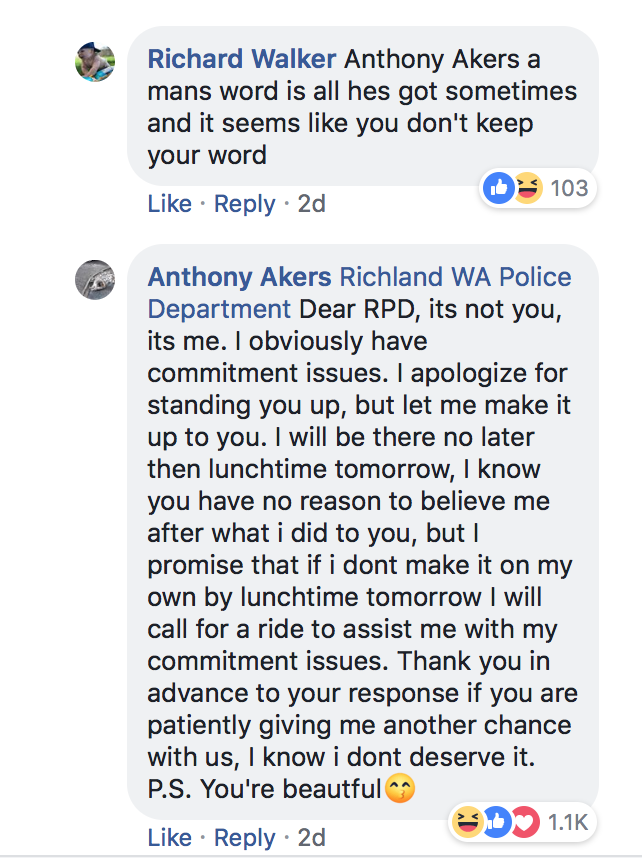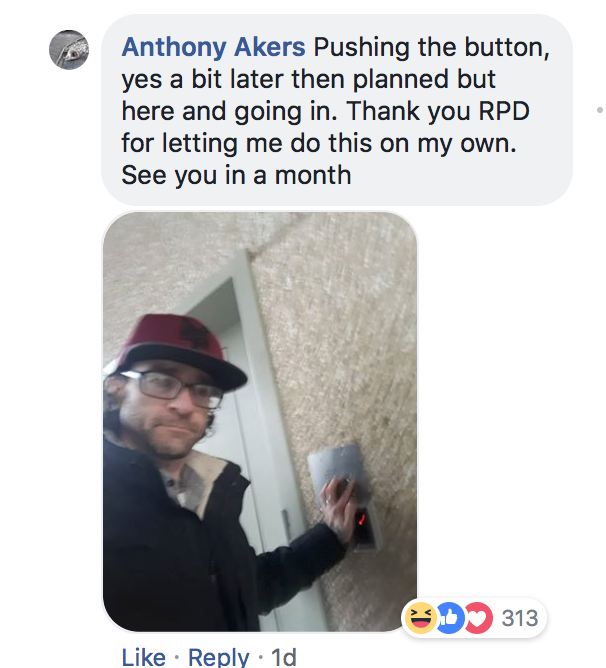 Well that was pretty weird wasn't it? I was pretty certain he wasn't going to show up, but I'm glad he did in the end. It was like all the best old Matthew McConaughey movies – you thought he was going to screw it up, then right at the end he shows up with a big speech or something and totally redeems himself and gets the girl. You gotta love it when it all works out, haven't you?
For more of the same, check out this criminal who got caught whilst he was playing Pokemon Go and ended up in the police station. Jokes.