Most guys in long term relationships know that if they nip out for a quick pint with the lads then it's best to be home exactly when you say you're gonna be home, otherwise you'll face wrath like you've never seen before.
Featured Image VIA
One dude called Gareth Kelly is still in the 'honeymoon' phase of his relationship though and figured he might as well push the boat out as far as he could with some absolutely outrageous behaviour – he went for a few pints with the lads and then ended up on a five day trip to Ibiza. Incredibly, his girlfriend was actually fairly chill about it.
Here are a bunch of their text messages, as well as a statement from the woman in question Hannah Williams: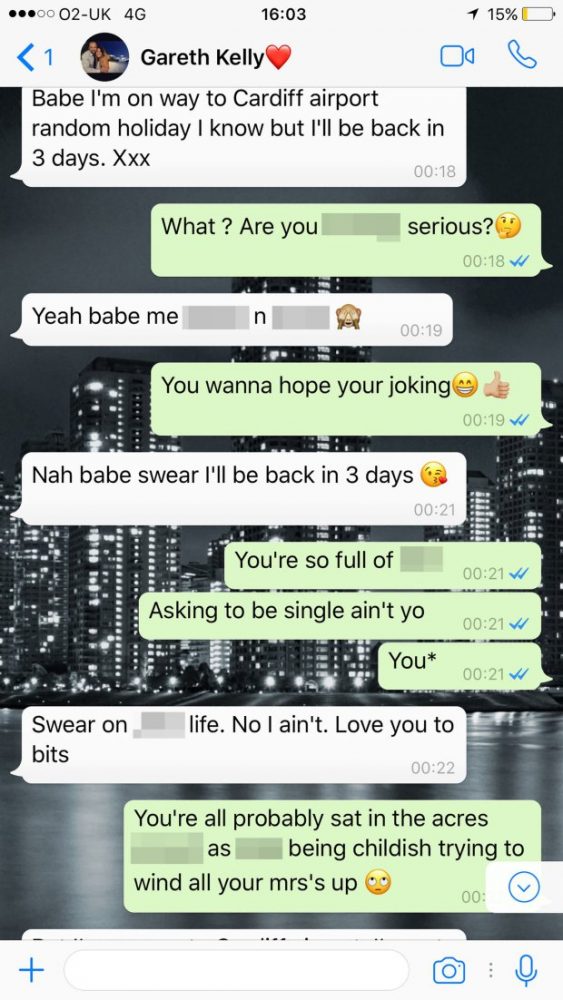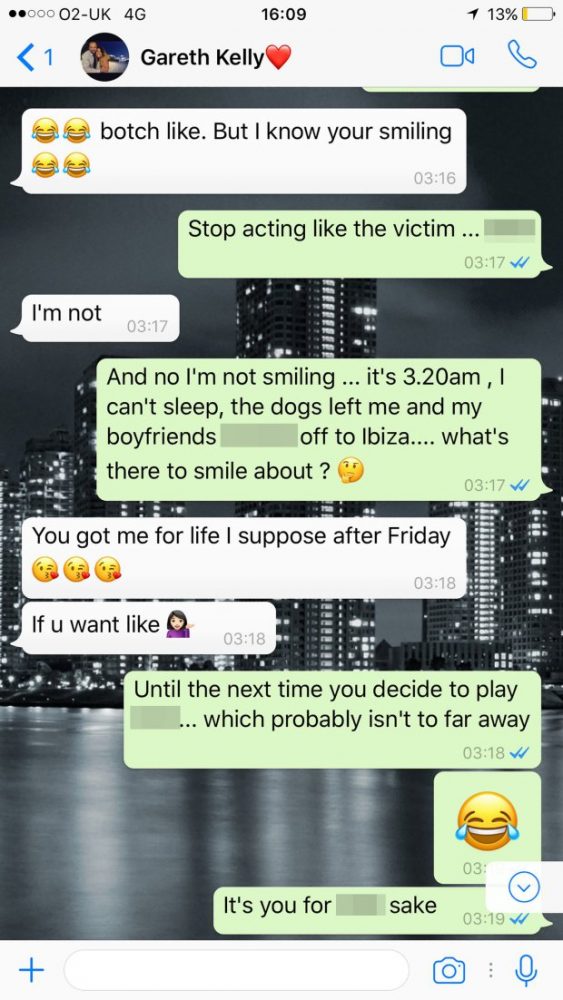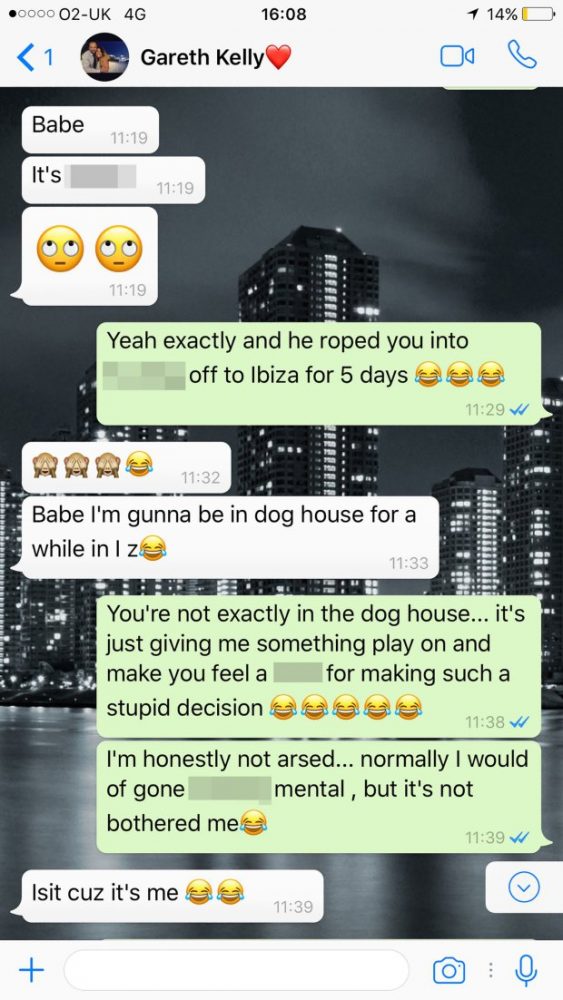 I didn't believe him. I FaceTimed him to see where he was and who he was with, he was just laughing at me in the back of the taxi and telling me he was going to Ibiza.

I genuinely thought he was taking the p*ss, he was just being a clown like he always is, he does normally go for a couple of drinks in the pub at the weekend but never ends up flying to Ibiza.

I did find it hilarious though, I feel quite laid back about it. He told me not to worry as he'll buy me a fridge magnet. He could at least buy me some perfume from duty-free.

I checked the flights to see when the one to Ibiza was from Cardiff but they had missed the last one so I thought he would be home.

But then he told me they had decided to get a taxi to Bristol airport and got a flight from there instead. I thought it was so funny, they landed at about 6.30am on Monday.

I left him at about 1pm on Sunday, we had been at a wedding the night before and he went to help his sister to move some furniture in her house.

He had a pint with her at about six then she left him there with his mates.

I have no idea what happened then but at about 11pm he went home, packed, got his passport then texted me at 12.30am to say he was on the way to the airport.

He does some crazy stuff sometimes. He's a lunatic. He doesn't take much convincing to do things, he just goes along with stuff that people suggest to him.

He is the only person that could get away with it, especially dropping work for five days, he just texted his boss to say he'll be away and they were fine with it, he could get away with anything.

He is older than me by ten years so you'd think that it would be me that would be doing something like this, not the one who is meant to be a grown-up.

He is grovelling through texts now though, he keeps saying he'll take me away to make up for it.

Then he's trying to make me jealous with Snapchats of him in the pool and in the sun but my revenge is coming.

No one knows what it is yet but it's going to be a good one. I'll get him back.
Wow. I think I could count on one finger the amount of girls I know that would be chill with their boyfriends doing something like that and not end up going completely mental. Hannah is either the safest girl ever or a complete psychopath who's planning a revenge that's going to be worse than anything Gareth can imagine.
Kinda swaying towards the latter to be honest. Hope it was worth it pal.
For more insane blags, check out this Mexican guy who said he was going to buy cigarettes but went to Russia to follow the national football team. Dedication.