It really sucks when you're trying chat up a girl and somebody you know cockblocks you, but it would be a totally new experience for me if the guy doing the cockblocking was actually my girlfriend's father. Especially if I was in a nightclub.
Images VIA
If you live in Bolton though, this could actually be your reality. Thankfully, the player in question had a creative solution to his problem: he sent the following message to the Facebook of the club in question – a swanky sounding club by the name of Level – asking them to bar his future father in law so he could continue with the chirpsing: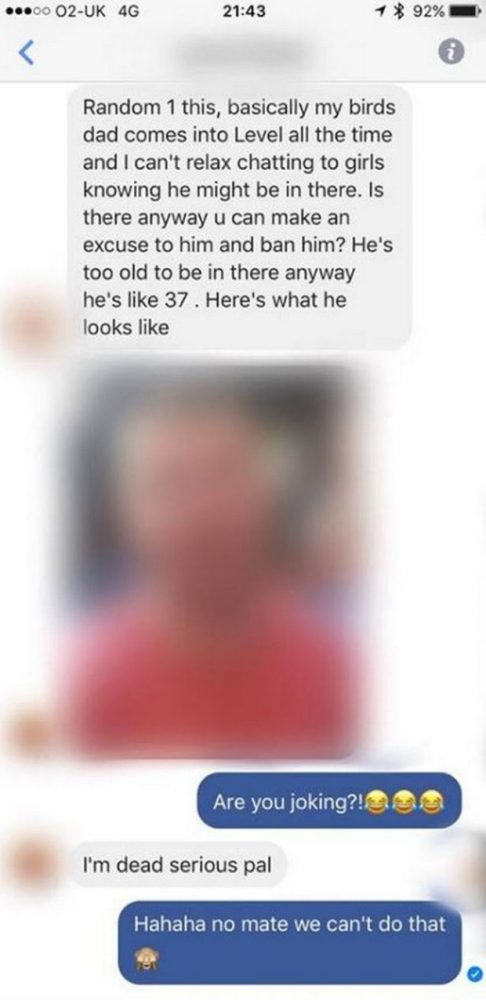 Yeah, no kidding it's a bit of a "random 1" = probably why it's doing the rounds on the internet. It does beg a couple of questions about just what's going on up in Bolton though, namely why is a 37-year-old man frequenting a nightclub called Level on the reg? Why has a 37-year-old guy got a daughter who can date a guy who can go out chirpsing in a nightclub? And why has this girl not dumped this dude if her dad has regularly caught him trying to chat up other girls in the nightclub? Sounds like a wild night out up there for sure.
For more cockblocking, here are 11 guys sharing stories about how they managed to cockblock themselves. Amateurs.