Firstly, if you haven't done so already, get involved with our free competition to win a copy of GTA V and a load of Sick Chirpse merch HERE.
Grand Theft Auto 5 has already smashed records before its release next week – it's the most expensive game ever produced at $265,000,000 and has already made all of the money back with pre-orders. To put that into perspective, in the film world, the most expensive blockbuster ever produced was Pirates Of The Caribbean 3 ($300,000,000), second to that is Spider Man 3 ($258,000,000), making GTA V the second most expensive digital property to have ever been made. In contrast, POTC3 made $309,000,000, meaning that only 9 million was made back, GTA V hasn't been released yet and is set to make a considerable profit.
☛ Up Next: 15 Minutes Of Watch Dogs Gameplay
Now, feast your eyes on the leaked image of GTA V's map, this is 5 times bigger than the GTA IV map.
Carlsberg need to step down and hand their slogan over to Rockstar, they truly are the greatest at what they do, there is no holding them back, how many other game developers can make a game every once in a while and receive a reception such as this?
Absolutely mind blowing.
Have you pre-ordered? Are you as excited as we are about the latest Rockstar Game?
To see the image in it's full awesomeness, click HERE.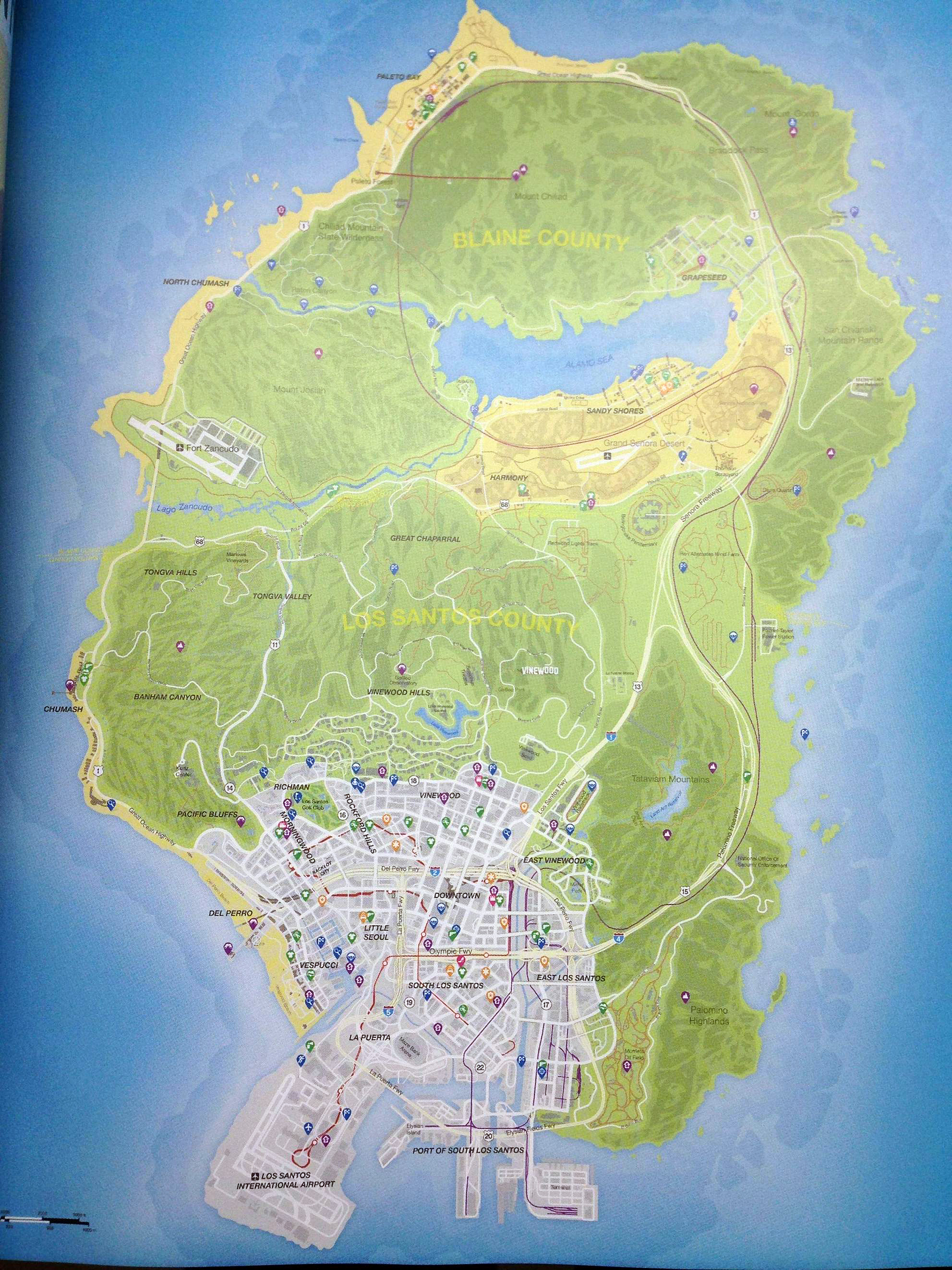 This second image shows the GTA IV map overlapped on the GTA V map to give you some perspective.