Nigel Farage is probably one of the most hated men in Britain at the moment – at least for half of the population – so it's kind of surprising that not many people have been pranking him harder in the past few months. It might have been worth the wait though because this is an absolute classic.
Featured Image VIA
It's transpired that somebody has set up a hookup location for gay sex via Grindr in the office immediately next to Farage's in UKIP's Brussels office. UKIP and its European Parliament grouping all sit together in the massive building, but Grindr users have noticed someone with the username 7F366 start using the app in Brussels. This refers to the location next to Farage's office in the building, so basically a bunch of gay people are going to be meeting there to hook up and fuck. Hopefully really loudly.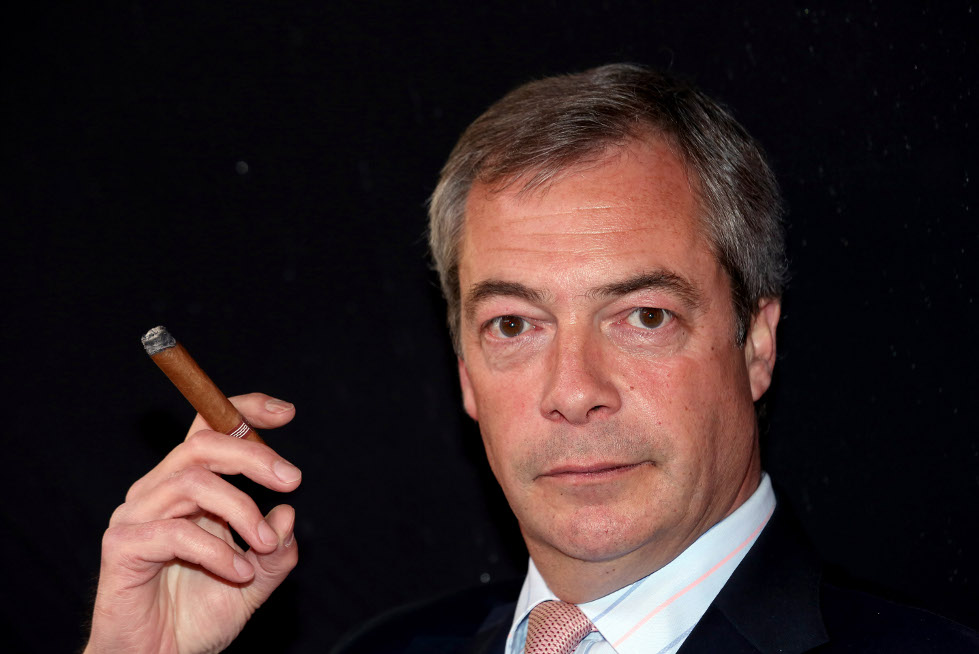 To put the icing on the cake, the user doesn't even own or work in the office, he's just going to be using it for hookups. Classy. As a bunch of people on the internet said, Farage will soon know the true meaning of the phrase 'remoaner'. Lol.
For more Grindr, check out this guy trying to explain to Judge Judy just what Grindr actually is. Awkward.