As long as Deliveroo has existed, everyone has been asking the question of just when a home delivery for Greggs would be available nationwide and today we can finally give you that answer: sometime before the end of the year.
Featured Image VIA 
Greggs have today announced that they'll be partnering with Just Eat for their home delivery service after successful trials in Newcastle, London and Glasgow. It will be launched in Birmingham and Bristol imminently, before rolling out all over the country before the end of the year according to chief executive Roger Whiteside.
Just Eat are already pretty much the leading delivery service for high street crap like Greggs, with KFC, Subway and Wagamama's all signed up with the company. Deliveroo is more for your restaurant quality food I guess, which is why it was probably never gonna work with Greggs.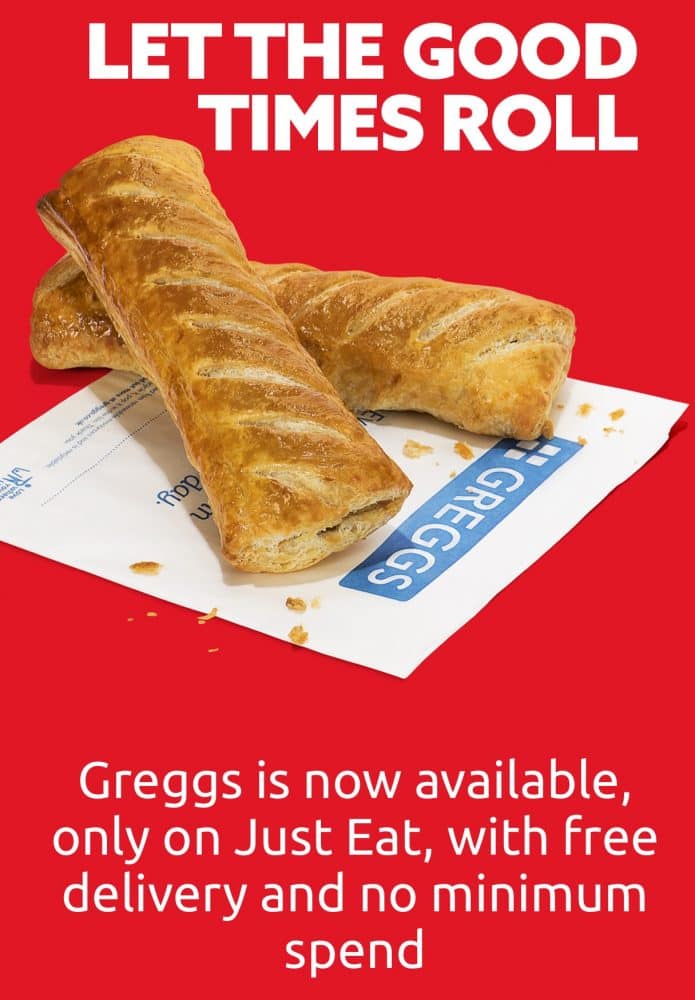 Anyway, the whole Greggs being available via delivery is a real game changer. I haven't been at uni for ages, but imagine waking up in your student house and being able to order a bunch of sausage rolls and chicken bakes (or vegan versions) to your door rather than having to play a game of FIFA to see which unlucky wanker had to go to the shop to buy them. Kids are gonna have it so easy in the future.
For more Greggs, did you see this Greggs pasty pizza that someone created? Legendary.