Greggs is one of the best things about the UK as their cheap and cheerful cuisine is pretty much perfect for any and every occasion so I'm sure the news that they're extending their opening hours to 9pm and introducing £4 evening meal deals will be welcomed all over the country.
Images VIA
The Hot To Go counters launched in 119 Greggs last year but the company have announced that they'll be extending their presence to 500 branches now. Certain branches will also stay open until 9pm so if you're working late you'll still be able to pick up some Greggs on your way home for dinner.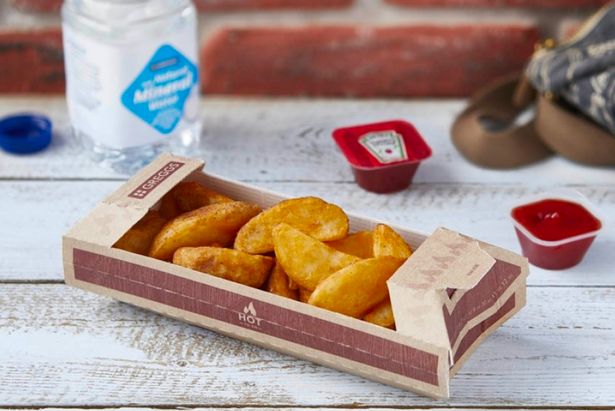 After 4pm, you'll be able to pick up Southern Fried Chicken Goujons, BBQ Chicken Bites, Southern Fried Potato Wedges, Tomato or Creamy Chicken and Vegetable soups from the bakery, all available for just £4 with a hot or cold drink thrown in as well for good measure. You'll also be able to get a mini pizza and a hot or cold drink for just £2 as well.
Does Greggs kill it or what? Can't wait to check out some of these deals.
For more of the same, check out this person who created a Greggs pasty pizza. Weird.