It's hard to believe that the Greggs vegan sausage roll has only been around since January, but the fact is it's pretty much solely responsible for a sharp rise in the baker's profits this year.
Featured Image VIA
With that in mind it's a complete no brainer that Greggs has begun to develop vegan versions of all their popular dishes, including the sausage and been melt and steak bake. Here's what Greggs' chief executive Roger Whiteside had to say about the development:
We are working away to see if we can come up with a version of all our bestselling lines because people want vegan options.

If we can produce something that tastes just as good as the meat version, then that will sell very successfully.

That's what's been shown with the vegan sausage roll.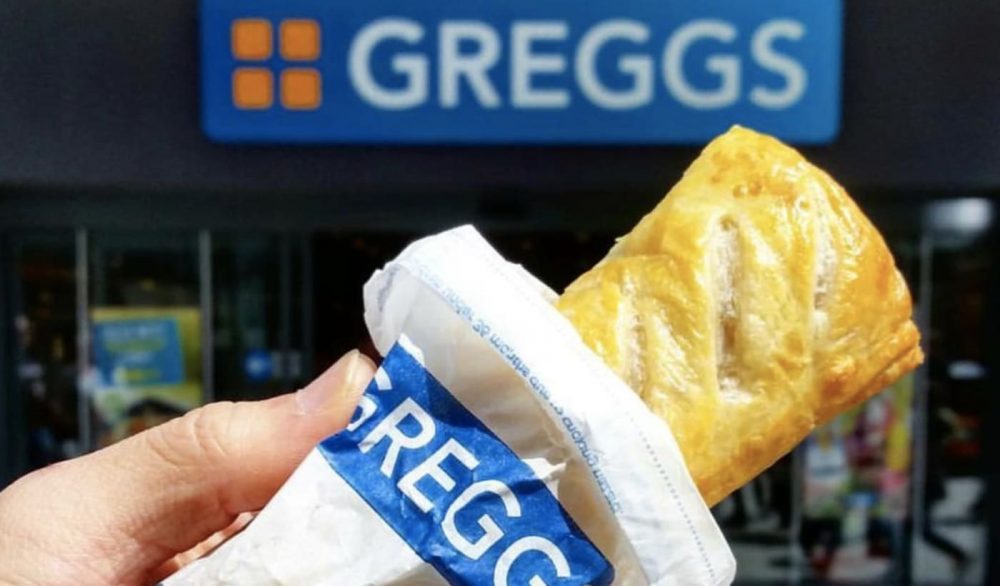 Great statement. The dude really is just telling it like it is and what he's saying is probably going to be music to the ears of the vegan community and most of the UK – although it's sure to piss off all the people that got majorly triggered by the fact Greggs started selling a vegan sausage roll in the first place. Still don't really get what the problem is when it's not hurting them or affecting them in any way, but hey some people just love getting angry about nothing I guess. Go figure.
For more of the same, check out this woman who got vegan tattooed on her forehead. Too much.