How many times have you woken up hungover in the morning and wished for a Greggs sausage roll or steak bake but simply can't face the effort of walking outside to your nearest Greggs and wishing that there was some option that would deliver one (or more) of them to your door?
Featured Image VIA 
I can tell you that I've thought that more than a few times myself, so I'm absolutely ecstatic with the news that Greggs have decided to partner up with Deliveroo to end this humongous first world problem. There is some bad news though – it's only going to initially be available at select stores in Birmingham, Bristol, Newcastle and London, and they're only going to have certain menu items available. These do include a bunch of favourites like 'sausage rolls, savouries, coffee, breakfast staples, sarnies, salads and sweet treats and meal deal options', although that does sound a bit vague. Let us know what's on it goddammit. 
Anyway, here's what Roger Whiteside, Chief Executive at Greggs, said: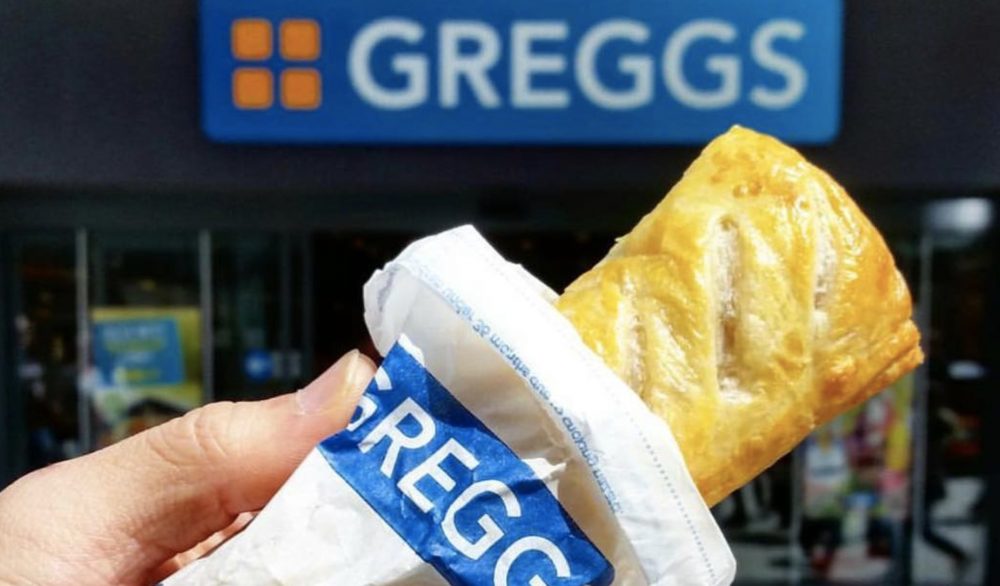 When it comes to food-on-the-go, our customers tell us that convenience is key.

We've been working hard to make Greggs available to our customers when and where they want it, whether that be in offices, industrial estates, retail parks, travel hubs and at home.

We've been working on our delivery services over the past year and, following a successful trial in Birmingham, we're excited to launch a Deliveroo trial for our customers in Bristol, London and Newcastle.

This will enable customers to enjoy our great tasting, good value food wherever they are, offering them the ultimate convenience.
Great. Seems kinda dumb they can't roll it out nationwide as it's clearly going to be wildly popular, but hey I'm sure it won't be long until that's a reality. Sweet work guys.
For more Greggs, check out the Greggs bakery challenge. Are you brave enough?