29 year old marketing manager Thom Feeney announced on Sunday that he was going to solve the Greek financial crisis in the most 2015 way possible — by asking for donations via crowdfunding site Indiegogo.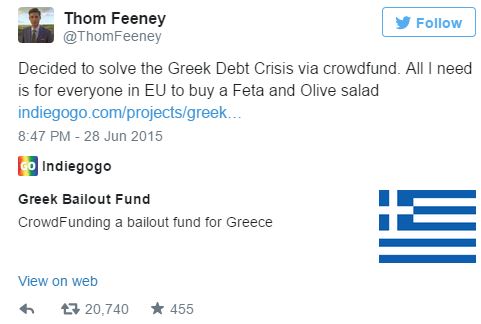 Thom says:
All this dithering over Greece is getting boring. European ministers flexing their muscles and posturing over whether they can help the Greek people of not. Why don't we the people just sort it instead?

The European Union is home to 503 million people, if we all just chip in a few Euro then we can get Greece sorted and hopefully get them back on track soon. Easy.
He's raised €801,833 in just a matter of days — certainly an incredible feat but still way, WAY off what Greece needs. TIME reported that even if the site raised £150,000 every day (which would be in itself amazing), it would still take 24 years to hit the £1.3 billion Greece needs.
Still, the fundraiser is proving so popular that the site crashed last night, but was back up and running earlier today.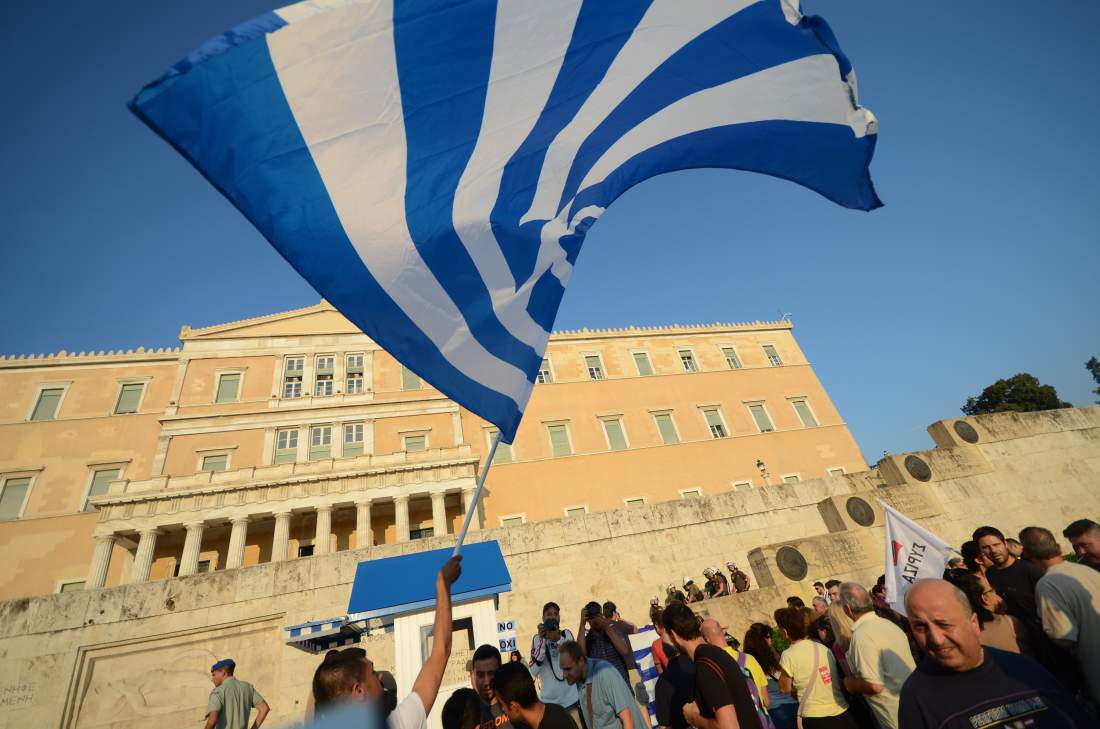 Image VIA
Respect to Thom for setting this all up — if you'd like to donate you can visit the fundraiser page HERE.
Or while you wait for those funds to rack up, check out these defaced Euro bank notes by Greek artist Stefano perfectly depicting the the state of Greece's economy.