A grandmother-of-three has revealed how she met her fiancé on Tinder by lowering her age preference to 19 following the end of a 16-year marriage.
Featured Image VIA
Sharon Hawkins, 50, and Perry Hopstein, 22, are regularly mistaken for mother and son, but the 28-year age gap doesn't bother them in the slightest.
Sharon told MailOnline:
I may be old enough to be Perry's mother, but I won't let that stop me from chasing happiness. Perry and I know we're meant to be together and we don't care what other people think.
That's the spirit! After all, people are just jealous. If any 50-year-old women out there are hating on Sharon, it's because they're just mad they can't secure some 22-year-old willy.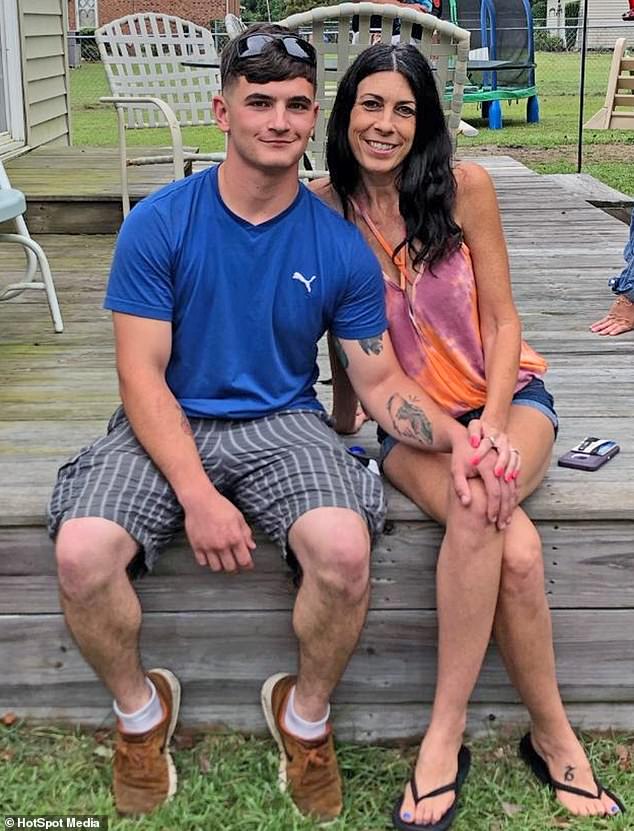 Sharon recalled how her marriage ended and how she ended up matching Perry on Tinder:
My ex-husband, who was a similar age to me, was great at first. In the last year of our relationship, I found myself stealing glances at men in their 20s whenever we went out.

I vowed to find someone more suited to my spontaneous personality.
In January 2020, she came across Perry's profile:
I'd lowered the age range down to 19.

I scanned Perry's profile and realized he was 22, which made him 28 years younger than me. He was also younger than my three kids.

Perry had piercing blue eyes, brown hair and muscular arms. He looked like a model.

I told him how I was a grandmother but he didn't care.
Yes Perry! A GILF man's dream come true! During the next few days, the pair exchanged messages and a week later, Sharon invited him round:
He was even sexier in real life. Even though we had such a large age gap, Perry was an old soul. We had a deep connection.

Thankfully, my 23-year-old daughter who lives with me was fine with it.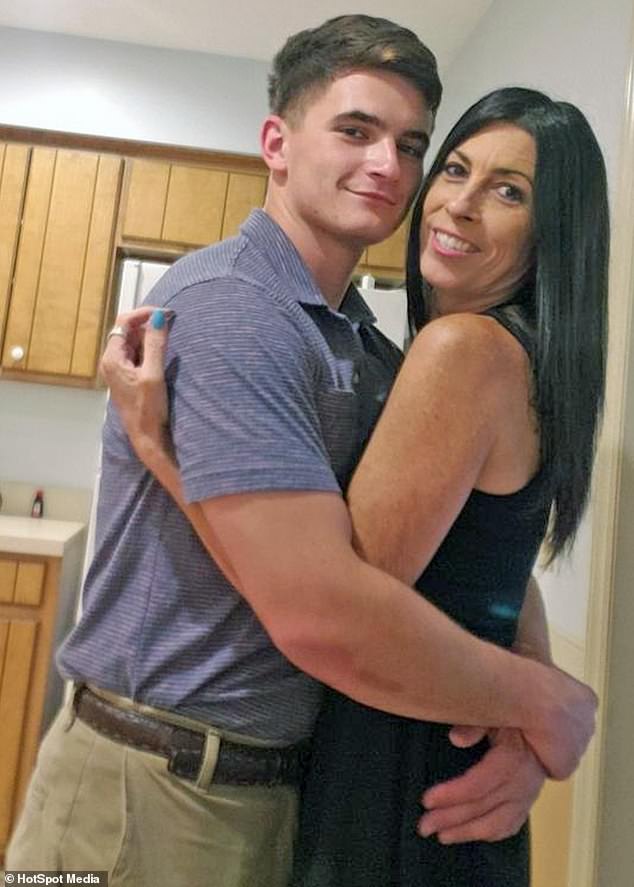 Wow, pretty fortunate that Sharon's kids were okay with it. If my mum brought home a 22-year-old she met on Tinder I'm not sure I'd be best pleased TBH. In any case, Perry's family was fine with it too:
We had to come clean to Perry's mother, who was the same age as me. I was so nervous. Perry lied and told her I was in my 40s, not wanting to give her too much of a shock. Then, eventually, I met her and much to my relief, she welcomed me with open arms. She said she could tell how happy I made Perry. I was so relieved she'd accepted me into the family. Not long after, Perry met my sons, who are in their late 20s and my grandkids too. They all hit it off.
Aww, isn't that lovely? I don't know about you but I think these crazy kids are gonna make it. Best of luck to the happy couple!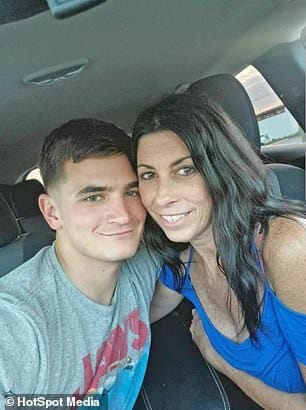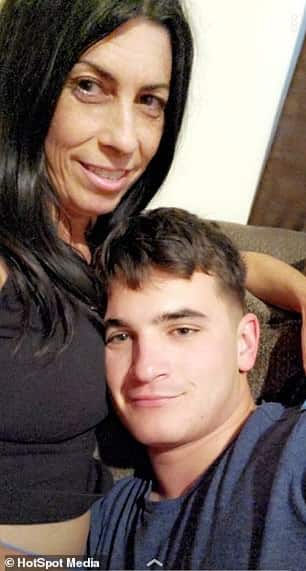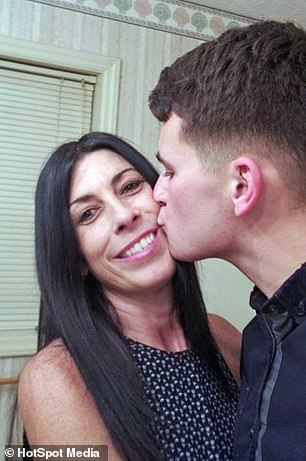 For the 83-year-old grandma who uses Tinder to find younger men for casual sex, click HERE. Suddenly Sharon & Perry's relationship doesn't seem so weird anymore huh?