It's not even midday on Monday and already there have been two new sightings of monoliths, with the latest one being a bit different and turning up in the municipality of Chia in the Colombian department of Cundinamarca.
Featured Image VIA
This monolith is much different to the other ones though because it's actually made of gold as opposed to steel or aluminium or whatever the other one were made of. This has led some to speculate that this is the master monolith in control of all the others ones – whatever that means.
Nobody has claimed responsibility for the monolith yet and local authorities are yet to comment on it after it was discovered yesterday morning.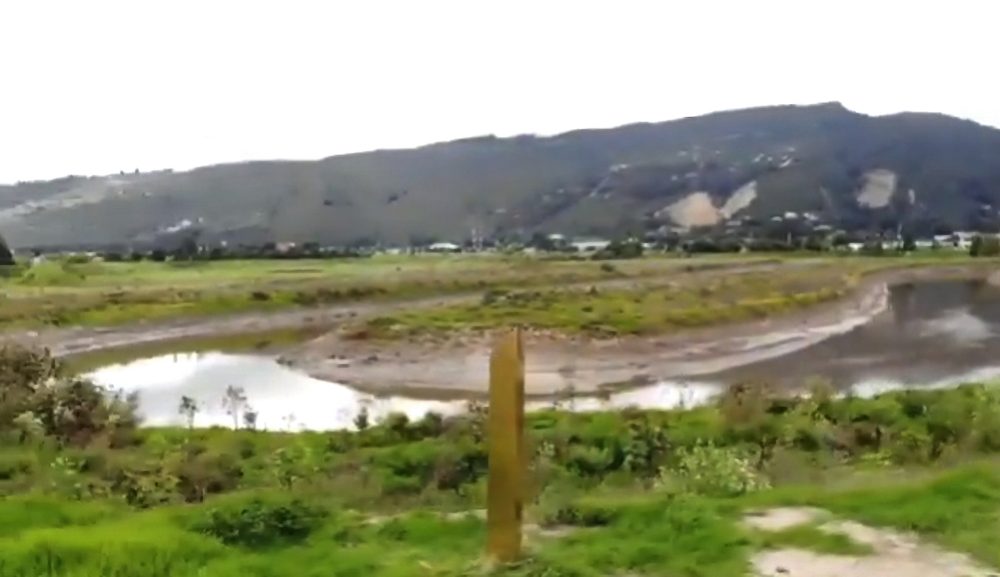 However, in another development in the monolith saga, a New Mexico art collective appears to have taken responsibility for the original Utah monolith. The Most Famous Artist is a group founded by Matty Mo, who put up a post selling monoliths for $45,000 and then slowly started to release more information explaining how the idea came about.
View this post on Instagram
View this post on Instagram
View this post on Instagram
View this post on Instagram
View this post on Instagram
View this post on Instagram
That last one really is crucial isn't it, saying that Matty and the Most Famous Artist don't have anything to do with the recent monolith that showed up in the Isle Of Wight. It seems as though if it was their original idea, then it really has taken on a life of its own as people all over the world are erecting them wherever they see fit. Can see this going on for weeks at the current rate.
Whether or not these guys are responsible for the original monolith is anyone's guess though? It wouldn't exactly be that difficult to have come up with the sketch concepts etc that they're showing us in the last couple of weeks after the monoliths first appeared and you would think that an artist collective could probably find someone to make one as well. What they really need to do is post up a video of them erecting the monolith or something like that which actually proves it was them and can't be denied. That's it. Otherwise everyone is just gonna think they're trying to cash in and make a quick buck from the monolith phenomenon.
As for the gold monolith, I doubt these guys have got anything to do with it and I imagine it will probably be destroyed or disappear in the next couple of days. Make sure if you're in the area that keep an eye on it.
For more of the same, check out this video of a right wing militia taking down one of the monoliths in California. Really weird vibe.