Tony Bellew shared this video onto Twitter earlier and it has since racked up over 800,000 views, with the Daily Record picking it up and attempting to provide some extra context.
Featured Image VIA
Horrifying footage shows a woman headbutt and punch a man into a bloody mess after she catches him cosying up to another female.

The victim is left with blood streaming down his face after the attack, which is believed to have happened in Easterhouse, Glasgow , on Saturday.

The man, who appears to be in a club or takeaway, seems to be getting intimate with a woman when the attacker appears and launches a vicious assault .
Watch below:
When you assume "She's just a woman what's she gonna do" 😳 pic.twitter.com/3se9bTgoSv

— Anthony Bellew (@TonyBellew) July 18, 2019
And that right there is how ladies handle their business, Glasgow-style. Why start yelling or throwing drinks or making wild gestures with your hands when you can just walk up to the guy and headbutt him in the face?
I mean look at this damage, guy didn't know what hit him: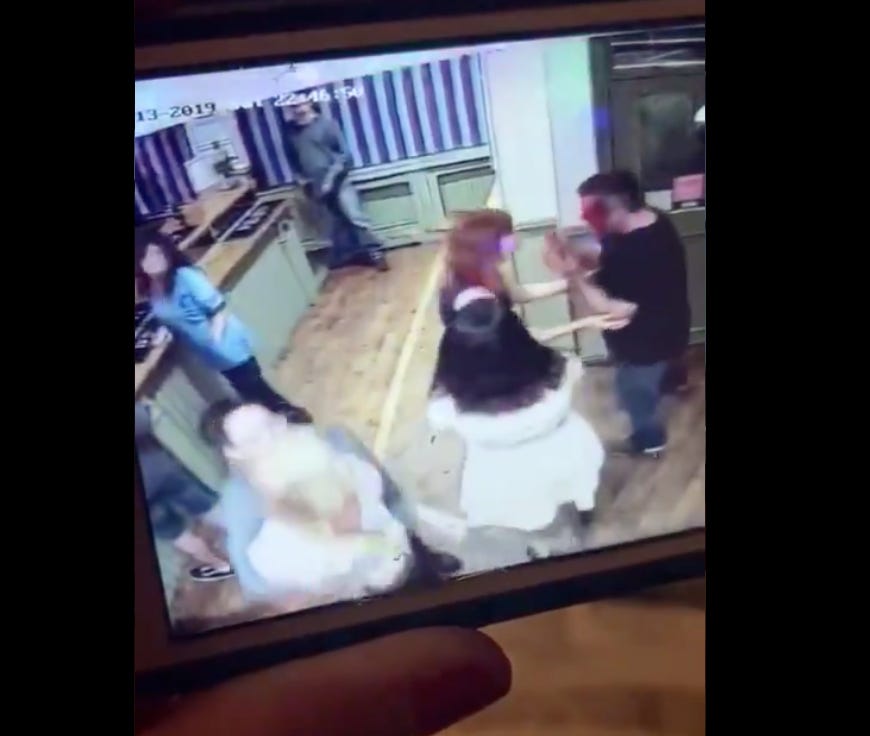 Now if only she could headbutt the person who filmed this footage off another person's phone who themselves filmed it off the CCTV footage, instead of just uploading the original CCTV footage. Come on guys, sort it out.
For the man who accused a golfer of cheating and got headbutted through the window for his troubles, click HERE. Solid.