A London woman says she sparked a coronavirus panic on a plane from Singapore to Heathrow airport – for simply asking for aspirin because she had a hangover headache.
Featured Image VIA
Julia Walentin, a 26-year-old student, told The Sun that she and her friend had been flying back from vacation in Cambodia and had an overnight layover in Singapore, so they decided to get drunk.
I had been throwing up in the hotel because I hadn't eaten and just had way too much to drink. We had to be at the airport at 6 a.m., so we both had hardly any sleep, and I felt so hungover.
She said their mistake came when they figured they might get a seat upgrade on the plane if they said Julia wasn't feeling well.
I asked a steward if they had any [acetaminophen] and maybe somewhere to lie down, thinking they might put me in business class, and they asked me if I felt unwell.
Panic ensued, she said, despite her and her friend protesting that she had just had too much to drink the night before.
I tried to explain that I was just tired and hungover, but they moved everyone on my row away and made me lie down.

They also asked me to put a mask on and started taking my temperature [every 30 minutes], but the readings were really up and down.

It was horrendous on a 14-hour flight. It felt more like 40.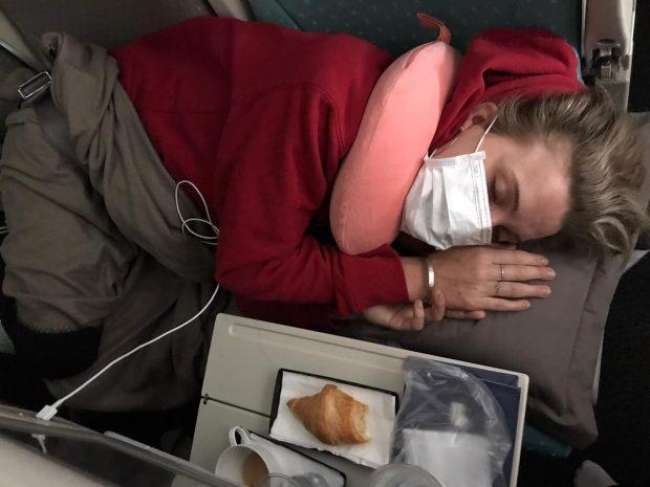 Lol. I can't imagine a worse way to spend a hangover than to be accused of having coronavirus on a plane and sparking hysteria all around you. Things got worse from there:
They told me that they were in touch with doctors on the ground at Heathrow [in London] and that they would be waiting for me. It was such a panic.

They made everyone, including us, fill out forms stating where we had traveled from, our addresses and if we had symptoms. I just wanted to go home, but they told me they had to follow protocol and they were taking it very seriously.

I was so embarrassed. Everyone was annoyed that they had been held up on the plane. They knew it was because of me.

People were putting on double masks around me because they thought I had coronavirus.
Once they landed, everyone else got off the plane first. Her and her friend were then escorted off by doctors and firefighters in hazmat suits.
She said she and her friend were then sent to "a place near the airport that looked like it was under construction", with scaffolding on the outside.
We were told not to open our blinds and not to tell our family and friends too much. Just to say that we were fine and would be home soon.

It was like a ghost town in there, and all the medics were wearing spacesuits. We felt like we were in 'The Walking Dead.'

[The staff] would knock three times, and we had to wait for one minute before opening the door.
What a nightmare. And all because the cheeky pair got so hungover that they thought they could mind fuck the steward into upgrading their plane seats by asking for aspirin. Well sounds like that plan backfired worse than either of them could ever imagine – but at least they've still got a sense of humour about the whole thing: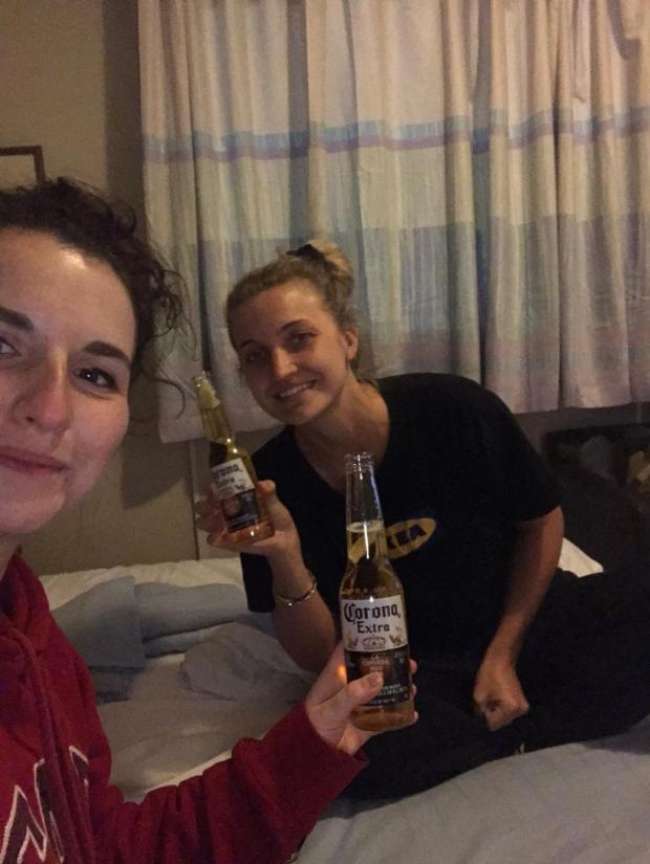 Get it? They're drinking Coronas. Bet the PR team over there's gonna love that, especially after reporting a loss of a £132 million last week.