Turkish chef Nusret Gökçe, aka Salt Bae, became a superstar back in 2017 when a video of him sprinkling salt on steak like an absolute G went viral and and led to him opening several restaurants around the world.
Sure enough, restaurant-goers still go crazy when they see the guy and one young lady over in Boston was so excited that she started twerking for him. Just one problem – her boyfriend turned up at the same time:
I hope she's ok 😩 pic.twitter.com/m9gQN6JRST

— Baba Voss (@HairWeaveKiilla) September 28, 2020
Oh dear, he's not happy is he? I mean just compare Salt Bae's reaction…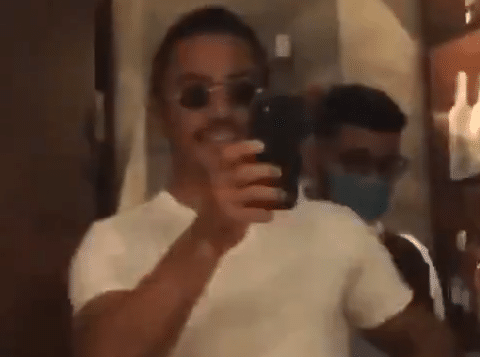 To the boyfriend's reaction…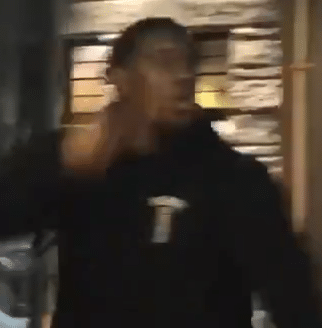 And you've pretty much got two opposite ends of the happiness spectrum right there. The real concern here though is for this girl's safety, with Twitter blowing up over the boyfriend's reaction and what may have happened next, but also a whole bunch of people defending the boyfriend's behaviour as well.
Get a load of some of these reactions:
Yeah he shouldn't have acted out but at the same time she twerking for other people when she in a relationship and somehow HE the bad guy for getting jealous

— Cashew_da_great (@Springhybrid4) September 28, 2020
He is embarassed?????It seems like he has extreme insecurity and anger issues. She seems IN DANGER. What is wrong with you?!

— kayla (@a_liquidlove) September 28, 2020
The comments under this are actually WILD. There is NO excuse for this kind of aggression. If he's like this in front of a group what is he like behind closed doors?!!? This isn't a safe relationship for her.

— Richie (@RichieBrave) September 28, 2020
I'd be pissed if my significant other were entertaining the opposite sex like that but I put that on everything there is no way in fuxkin hell his reaction is appropriate?? Like dude clam tf down what does he do behind close doors?!?!?

— renee (@rcapsalin) September 28, 2020
Nigga brought his girl on a date too see salt bae… left out and came back to his girl showing out for salt bae… lol shit destroyed him on the inside… she need to leave bruh tho cus he weird for reacting like that

— Foreign 🕊 (@_TheRealRon_) September 28, 2020
The amount of women in the thread defending this chick breaks my heart bruh. pic.twitter.com/Mdc0kDLMgT

— Darrian Gario (@shinypresenceD) September 28, 2020
The fact that men are defending this man is terrifying

— ussy (@IzyC213) September 28, 2020
I see where ppl are coming from saying she's in the wrong.I know nowadays twerking is seen as sexual& I know if the roles were reversed anger would be on both ends which I get,but his reaction was rly scary and I hope she's ok, the best thing to do in this situation is break up

— ~ G̾a̾l̾o̾r̾t̾e̾x̾~🧚🏾🌧 (@Picxuss) September 28, 2020
Um yeah I'd say a 'break up' is on the cards when your reaction to seeing your girlfriend twerking for Salt Bae is to look like you're going to beat the shit out of her in the middle of a restaurant. Obviously no lad would be thrilled to turn up and see that happening, but reacting violently is one way to make yourself look like the bigger dickhead in this scenario.
Also shout out to that waiter just happily opening the door for him to storm in there and terrify the life out of everyone. Peak customer service right there.
To watch Salt Bae get seriously weird with the carcass of a pig as he prepares a delicious meal, click HERE.