A 14-year-old girl has been sent home from school after she turned up rocking long, white braids.
Images VIA
Chanise Benson (sounds like a packet of cigarettes) turned up to George Pindar School after getting the £140 do for her sister's birthday over half term. Predictably, teachers were not impressed.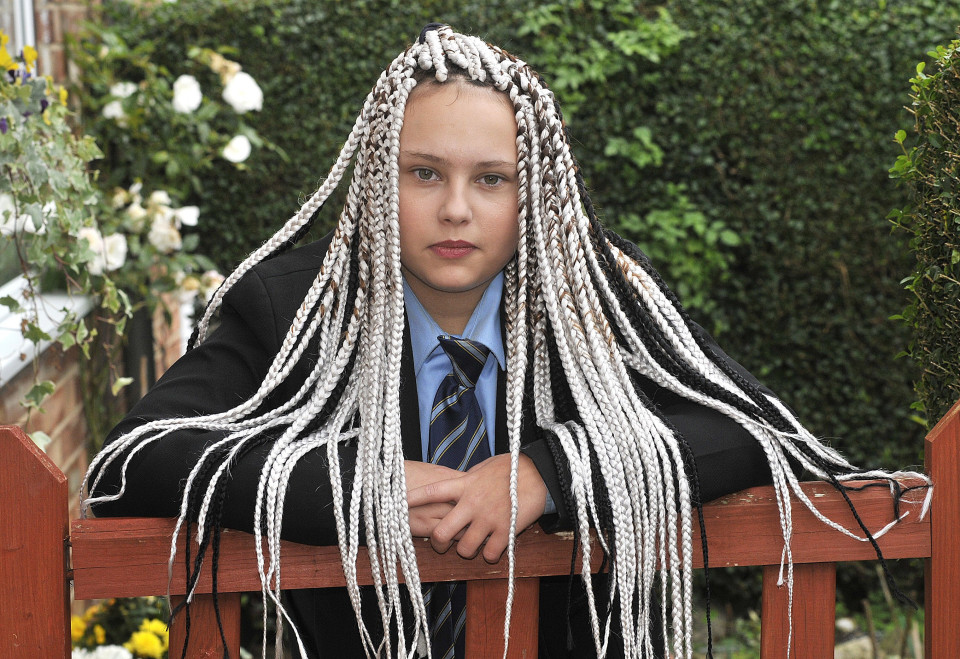 After getting a firm telling off, she was sent to her home in Scarborough, North Yorkshire, for breaching school uniform rules. Her dad, Darren, has fought back and said that the school has double standards as one of Chanise's friends has dreadlocks.
The 39-year-old dad said:
It cost £140 and will stay in her hair for a year so it won't be coming out.

One of her friends at the school, who has Jamaican heritage, has the same style of hair cut but with a red stripe in it rather than white and she has been allowed to remain.

I've read the policy regarding haircuts – and I can't see what rule she has broken.
Maybe the fact that she looks like an absolute wrong'un? OK, so obviously it's dumb that students have to wear uniform in the first place, but I don't know what these guys were expecting. I wasn't even allowed to wear mascara when I was at school. Plus they're probably doing her a favour as she would've been bullied the fuck out of.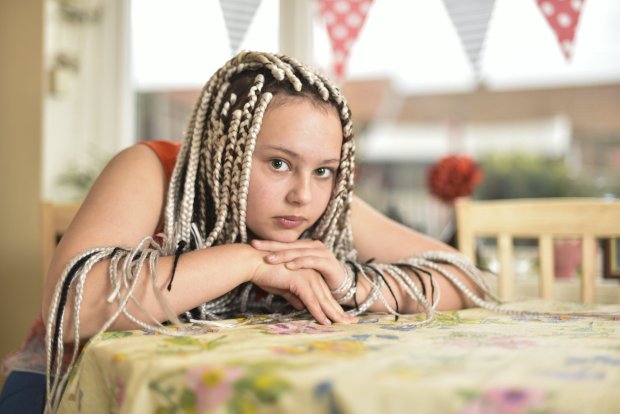 Darren has since contacted North Yorkshire County Council, which told him he had to raise his objection with his daughter's school directly. Sounds like he's going to be fighting a losing battle as the school has a strict 'no extreme hairstyles' policy. It's most likely going to be home schooling for Chanise from now on. Good luck with that.
For more mental barnets, check out the evolution of Boris Johnson's hair in pictures.