Apparently, Gillian Anderson has been receiving dildos in the mail ever since she played Scully on X-Files and the FBI agent revealed she kept a "personal massager" under the bed.
However, since becoming a sex therapist on Sex Education, Gillian Anderson has been getting absolutely bombarded with more vibrators and sex toys than ever before. As she told The Mirror:
I've been sent more vibrators than I ever have, which isn't a bad thing.
Thankfully Gillian Anderson is not complaining and in fact said it "isn't a bad thing", so I guess free dildos in the post are just one of the perks of the job. She doesn't have to sneak into Ann Summers or order one off Amazon or even look up dildo reviews on Google – she just gets boxes and boxes of the stuff sent to her house for free, no problem.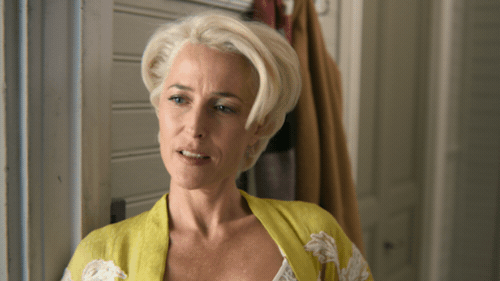 What I really want to know though is what kind of weirdo sends sex toys to celebrities (or anyone for that matter)? It's weird enough that someone would go to the effort of picking one out and sending it, but at least it kinda makes sense with the current TV role Gillian Anderson is playing. But how about the freaks who would send her dildos because of one throwaway scene on the X-Files? Truly incredible that people like that are walking among us on this Earth.
While we're on the topic, here's some weird Gillian Anderson ASMR:
What else can you say really? Congrats to Gillian Anderson on her career resurgence and all the free sex toys that come along with it.
For a look at the Joe Exotic Tiger King dildo that looks exactly how you would expect it to look, click HERE. Wonder if Gillian's got one already?