2020 hasn't been the best year for any of us I don't think, but at least Aldi are trying to cheer us up at the end of it by introducing this giant Ferrero Rocher for their Christmas range.
Featured Image VIA
OK, so it's not exactly a giant Ferrero Rocher because it's only half a sphere and not a full one but in fairness this has to be a practical consideration as if it was a ball then it would just roll off the table onto the floor and that's not a good look for anyone involved. Aside from that though, it sounds like it's pretty much exactly the same: a milk chocolate and hazelnut mousse, milk chocolate feuilletine, cocoa sponge cake centre, covered with a Ferrero Rocher-esque shell. Yum.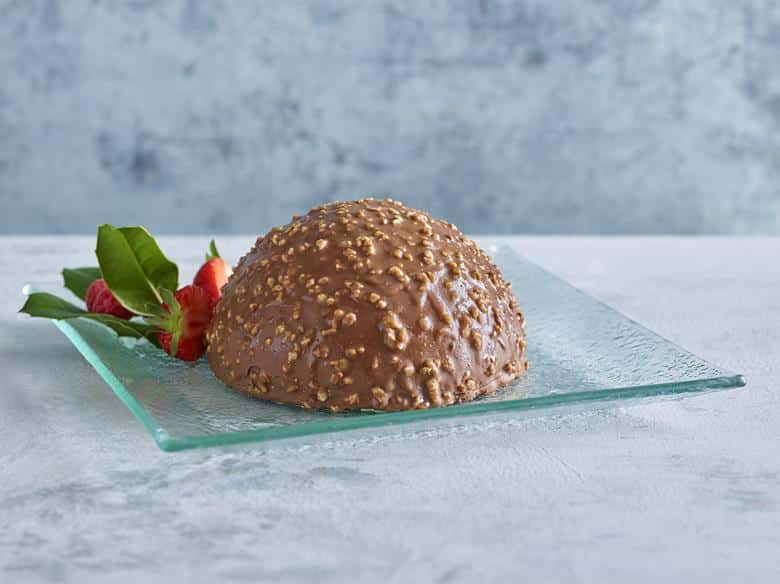 The dessert can also be defrosted and ready to eat in just half an hour and the best news is that it's going to be available in Aldi from October 26th. That means you can try it out about eight times at least before deciding that you're going to have it as the piece de resistance at your Christmas meal.
Hopefully they add it to the menu permanently as well, but you know what Aldi are like with these things. Always with the limited editions.
For more of the same, check out these halloumi burgers and fries that Aldi just released for the summer. Banging.