The summer might be kind of cancelled in this country due to lockdown and Coronavirus, but you can still enjoy a socially distanced BBQ properly thanks to Aldi bringing back their legendary halloumi fries and also introducing a new halloumi burger.
Images VIA
The halloumi burger is made of thick slices of creamy Cypriot halloumi cheese, coated in a light crisp, golden batter and retails at the price of £2.29 for two. The classic halloumi fries are available for £2.29 for 190g of the stuff.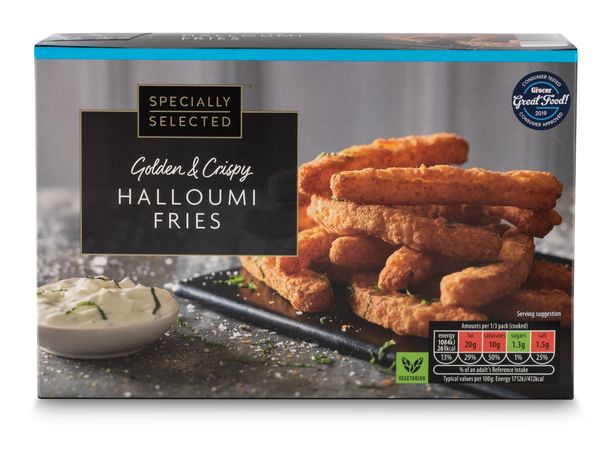 They're already available at your local Aldi, but bear in mind that every time halloumi fries have gone on sale they've sold out almost instantly. If you wanna get involved, you're probably gonna have to be quick.
Not really sure why Aldi don't just sell halloumi fries all year round as I'm sure they would fly off the shelves even in the winter, but I guess it makes it a bit more exciting and more of a big deal when they return for the summer. Just a shame most of the BBQs this year are gonna be really small and kinda rubbish.
For more of the same, check out Morrisons version of halloumi fries. Something a lil bit different over there.