Months after delivering the most disliked movie trailer in YouTube history, the all-female Ghostbusters reboot is finally in cinemas.
Featured Image VIA
Not over in China though – the world's most populous nation and #2 film market. They want nothing to do with Ghostbusters as China's official censorship guidelines prohibit movies that "promote cults or superstition".
That means Ghostbusters and any other films featuring ghosts or supernatural beings in a semi-realistic way are never released there at all (even Pirates of the Caribbean: Dead Man's Chest was banned in 2006).
The original Bill Murray-starring 1984 classic, which never screened theatrically in China, was translated as "捉鬼敢死队," five characters literally meaning "Ghost Catcher Dare Die Team." The sequels followed suit.
A Chinese executive confirmed:
It's been confirmed that Ghostbusters won't be coming to China, because they think it's not really that attractive to Chinese audiences.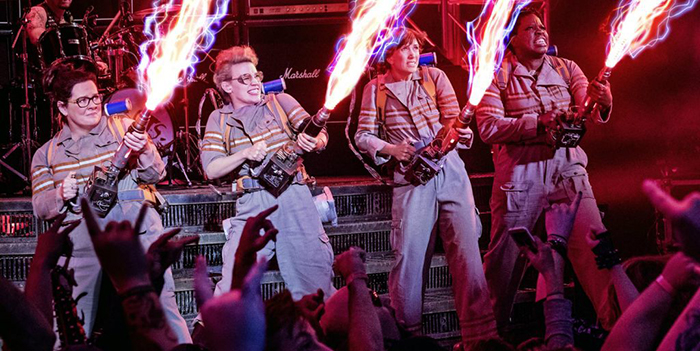 What a bunch of pussies. China wants to become the world's next big superpower but they can't even watch a film about ghosts without shitting themselves? Good luck taking over the world with that kind of attitude.
Or did they just make this up as an excuse because they know this film is going to be absolutely terrible? Even Melissa McCarthy, who starts in it, says it's awful. Not the kind of PR you want really is it?