Ever since Ghislaine Maxwell was arrested a couple of weeks ago, we've been waiting to see if she'll end up dead like Jeffrey Epstein or if she'll end up testifying and exposing all her celebrity paedophile friends.
Featured Image VIA
I was hoping that it would be the latter and that the trial would be rushed along to prevent any unforeseen 'tragic suicides', but it seems like it's going to be a long year as her trial date was finally set yesterday for July 12th, 2021 – that's almost 365 days away. Given the Epstein debacle, I reckon it's going to be real tough for them to keep her alive over this period, but fingers crossed hey? I'm sure we all want to know about all the celebrity sickos that Maxwell was dealing with throughout her life.
During her bail hearing yesterday, Maxwell pleaded not guilty to charges of sex trafficking and abuse, and interestingly the committee also heard that she purchased the New Bedford mansion she was found in under a fake name. Here's what the attorney general said: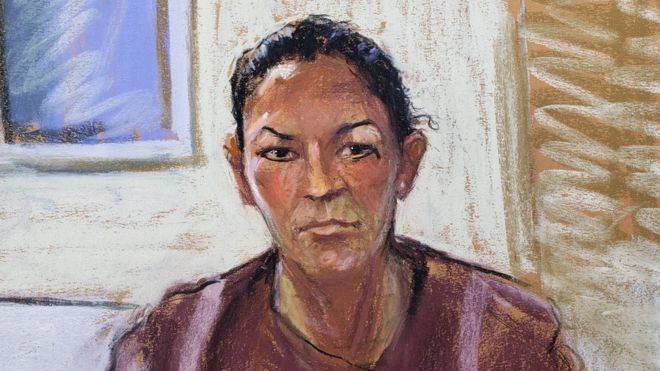 The real estate agent told the FBI agent the buyers for the house introduced themselves as Scott and Jen Marshall. Both had British accents.

Scott Marshall told her he was retired from the British military and was currently working on a book. Jen Marshall described herself as a journalist.

They told the agent they wanted to purchase the property quickly through a wire and they were setting up an LLC.
Maxwell was subsequently deemed an extreme flight risk and denied bail. Let's just hope that they can keep her safe in jail for the next year right? Believe it when I see it.
For more of the same, check out this story about all of Maxwell's secret sex tapes. They're gonna do everything they can to get to her.