When it comes to people being completely and utterly obsessed with a video game, then you can't really look much further than Football Manager. People will literally play that for hours and hours as they attempt to get the shitty team that they're supporting to win the Champions League and you know what – fair play to them it's a good game and a whole lot of fun. More power to them.
Featured Image VIA 
It looks like the best – or at least the most obsessed/dedicated – amongst them might actually finally be able to make some money off of their favourite pastime now though, as it turns out that SI are now looking for people who love the game to come on and work for them as full time game testers for the new version of the classic. Of course, being a a games tester means a lot more than just completing a campaign by getting Union Berlin into the Champion's League, but if you're a big fan of the series then this should put you in a good position to get into a relatively competitive industry.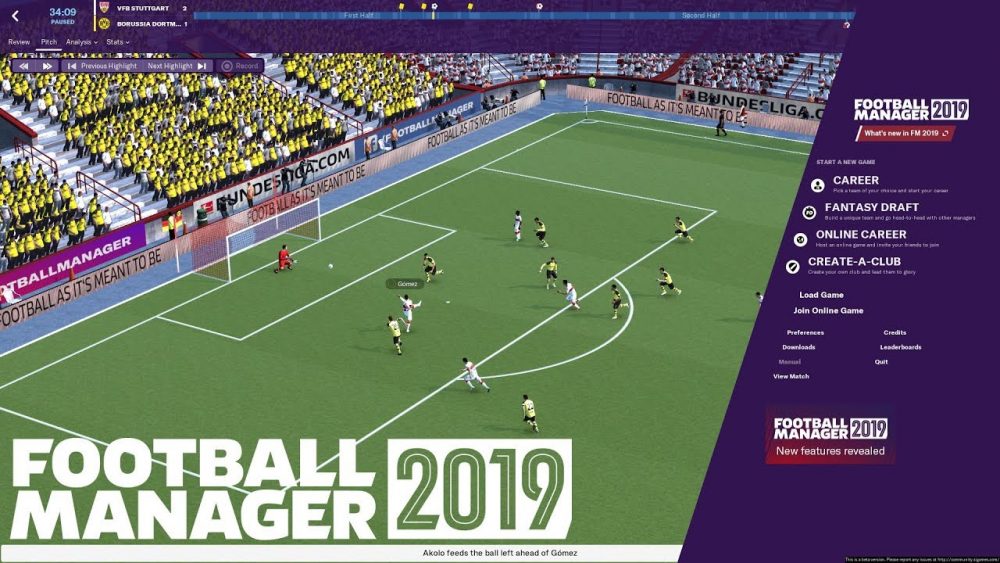 Here's what the actual advert says:
Are you a devoted player & lover of Football Manager or can you bring an objectivity to deliver excellence to Football Manager? We'd love you to join the team and help us make our games the best they can be!

As a QA Tester at Sports Interactive you'll do more than just play the game. You will be assessing new and existing features, evaluating data, providing valuable feedback on gameplay and balance, offering support to our users; and much more.

It's a varied and rewarding role that requires a keen eye for detail and excellent communication skills.

Previous experience in QA is not necessary but a strong familiarity with Football Manager titles and a deep knowledge of football is expected.
Yeah that other stuff doesn't sound that great, but it might sound better than whatever crappy job you're doing now. The other downer is that it's only a four month fixed term contract which means you might be up shit creek without a paddle after that ends but what have you got to lose? Could work out really well for you.
You can apply here for a job, or remember when the Premier League used stats from the games right here. Never forget.