As long as I can remember, the idea of hiring a prostitute has literally involved paying for the time of one woman/man and doing whatever you agreed to within that time. If you were in a brothel and wanted to get with another hooker afterwards, then you had to pay again for the privilege. That's just the way it's always been.
Featured Image VIA 
But now the Germans have turned the whole industry on its head with the introduction of the 'All You Can Bang' brothel, which follows a similar concept to that of the all you can eat buffet. You basically show up at the King George Brothel (the only one currently offering the deal), pay a flat fee of 99€ and you can stay there all night long, banging as many different women as many different times as you want until your time is up.
It's also all you can drink included in the price, so it sounds pretty much perfect, if getting absolutely hammered and a guaranteed shag (or more) sounds like a good night out to you. Although in reality, it's all a bit grimy really.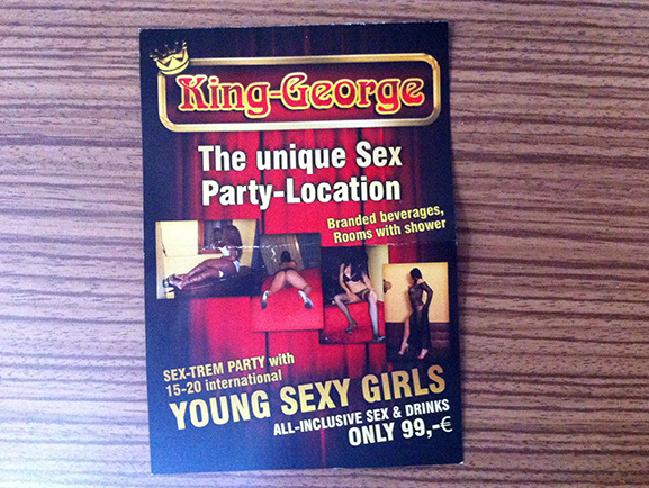 Club owner Sascha said the following about the King George;
Images VIA
The 30 or so women who work here are mainly of Eastern European descent. They can have sex up to twenty times a night, but I make sure they only work five days a week so they can regenerate mentally and physically.

Traditional brothels are uncomfortable for a lot of men. They rush you in and out and some guys get nervous and can't perform. Here, a customer can treat it like his own pub and they have time to talk to the girls.
I suppose that is true, and even the girls seem to enjoy working there some of the time. Although this account does make it sound incredibly bleak (this woman even has a day job to supplement the pay):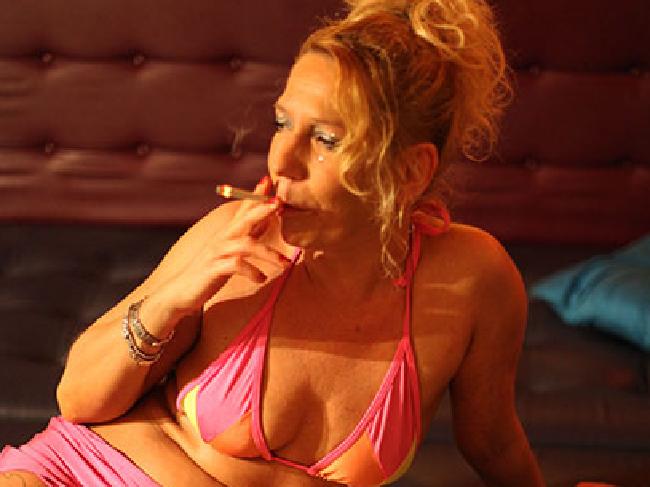 I like it sometimes, but not really. You're not supposed to like work though.

A lot of the money isn't even from sex. The men just want to talk or share a bottle of champagne with me, I'll often have three of them here at once sitting in the jacuzzi and laughing.

50 cents on every Euro goes to the girls and I earn 100 Euros a night on a bad night. On a good night I earn 475€ as opposed to the 1030€ I earn a month in my day job as a nurse.
Grim. In any case, it's going to happen wherever you are, so might as well make it as enjoyable as possible for all parties. Although the idea of treating girls as 'all you can bang' commodities is a bit creepy. I suppose if they're happy to get into it and make big money then you can't really judge or complain though, right?
For more sex houses, check out this Russian brothel where all the girls are specifically wives. Whatever turns you on.