A professional twerker says she was gang-raped by two border patrol agents after being refused entry into Puerto Rico.
Featured Image VIA
Geraldine Rodriguez Olivares – who dances professionally under the alias Geri Hoops – says she was attacked last month after being told by US border officials in San Juan, Puerto Rico, that she had traveled to the country on the wrong type of visa.
Rodriguez, 31, said a male customs agent told her he knew she was a dancer and that she should have traveled from her native Chile to the US on a work visa, rather than a holiday permit.
She told the Miami Herald how Customs and Border Patrol agents began to slap her butt and throw money at her while she was in a private room awaiting deportation to the Dominican Republic, where she had traveled from.
I was so petrified that I peed myself.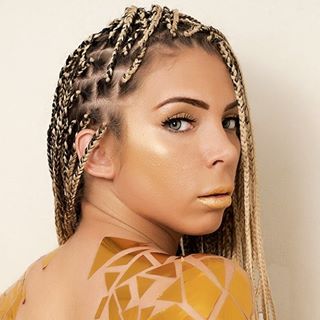 She says the rape happened when two male agents came to check her for drugs, as she told them: 'If you're going to rape me, kill me.'
Rodriguez says the pair stripped her, forced her to twerk, pressed her against a wall and made her open her legs. They then took turns to rape her, with the ordeal only ending when a third man came in to help her get dressed, before taking her to a room where she passed out. She was then given her phone and passport and put on a plane.
Rodriguez said:
When I got to Chile, I only had one idea in my mind, and that was to kill myself.

I didn't know how I was going to tell my boyfriend what they had done to me. I was ashamed.
Rodgiruez returned home a week later and reported the incident, only to be told it would be too late for police to obtain DNA evidence of the alleged sex attack.
A spokesman for San Juan's Customs and Border Patrol office says:
Once this allegation was brought to the attention of our management officers, an investigation was conducted, which included the review of camera footage during her stay within our CBP facility.

We did not find misconduct by any of our officers to support Ms. Hoop's accusation.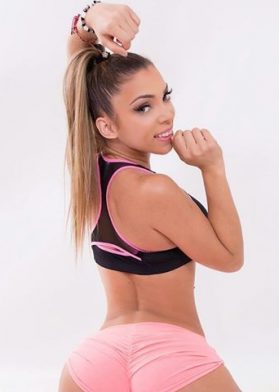 And this is why customs agents need to wear body cameras at all times, even if they supposedly reviewed CCTV footage and didn't find anything amiss. Just a terrifying ordeal for the girl made even worse by the fact they will probably get away with it. There's always the possibility she's made it up of course, but you always have to take these sorts of allegations seriously because they can and do happen.
Aside from that I'm sure we're all wondering what the hell a 'professional twerker' is. Well from what I can glean from Geri Hoops's Instagram, it's someone who gives twerk lessons for living. Seems to be going pretty well for her considering she has over one million followers.
This is usually where I'd post photos/videos from her IG but it seems a little crass given the circumstances. Check out this video of a twerker causing a horrific road accident instead.