In news that's surely going to make half the population of the world sigh, it's being speculated that George W. Bush's brother Jeb might be gearing up for a Presidential run in 2016.
That's because he's resigned from all his remaining board positions on non profit and business companies. These included his own education foundation and for-profit education company that sells online courses to public university students in exchange for a share of their tuition payments. Sounds like a nice little business.
A spokeswoman for Bush had the following to say about it:
It's a natural next step as he scales back his business interests and turns his focus to gauging whether there is support for a potential candidacy. The resignations are effective immediately.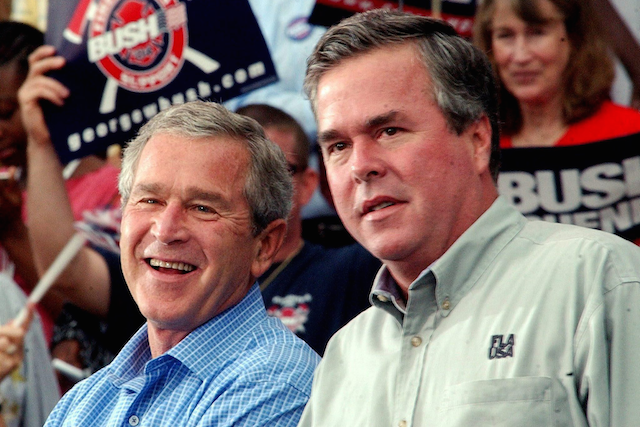 So it really does sound like he's going for it. Whether he'll be able to raise the necessary support to get the Republican nomination is another kettle of fish altogether though. You would think that Americans wouldn't be so dumb as to vote the dumbest man in history's brother into the seat as the President of the United States after how lame George W was during his tenure in it, but the fact that Bush got two terms kind of implies that they almost certainly are. We can only hope that someone over there is sensible about all this and puts a stop to it before it even gets going. Can't really see it happening though.
Maybe if we all email George Bush's private email address it might help.