Game Of Thrones fans were thrown into turmoil yesterday when it was announced that George Martin had died – and they went absolutely crazy on Twitter about it – before they realised that it was the Beatles' producer who has passed and not the beloved mastermind behind the 'A Song Of Fire And Ice' novels.
The commotion got so huge about it that the man himself has taken to his blog to deny rumours of his death with the following post:
While it is strangely moving to realise that so many people around the world care so deeply about my life and death, I have to go with Mark Twain and insist that the rumours of my death have been greatly exaggerated.
Featured Image VIA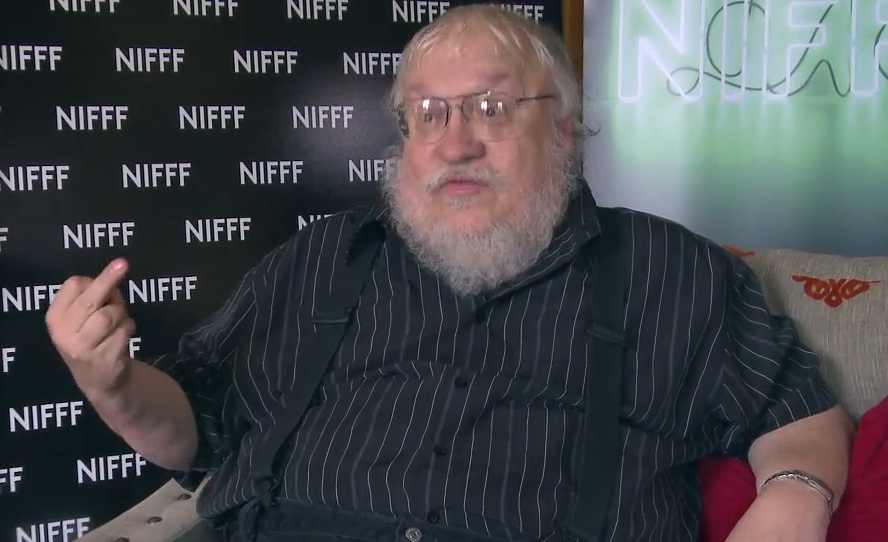 Image VIA
I never met Sir George (I did meet Paul McCartney once, for about a minute, while waiting for the valet to bring my rental car up at the Four Seasons in Beverly Hills), but like many millions of others, I loved the Beatles, and Martin's contribution to their music is worthy of recognition and honour.

As for me, I am still here, still writing, still editing, still going to movies and reading books, and I expect to hang around for quite a while yet, thank you very much. But thank you all for caring.
Well, there you have it. If anyone was still in doubt as to whether George R.R. Martin was alive, then you needn't be anymore. HE IS STILL HERE. Whether or not he's ever going to finish those damn books is another thing though – at least season 6 is starting soon so maybe we don't even need to read them anymore because we'll see what happens on television instead.