To say that fans of Game Of Thrones were a tad disappointed with the finale that aired this week could be described as the understatement of the century, but series creator George R.R. Martin is here with some good news that might cheer them up: he's promising to finish the latest of the books this year.
Featured Image VIA
George has actually said that 'The Winds Of Winter' would be finished by a certain date in the past only to see that day come and go, but it seems like he might have a little more impetus this time with the fan outrage at the finale. Also, he's had a couple of extra years to work on it as well so you think he would be nearing the endpoint.
Here's what he had to say: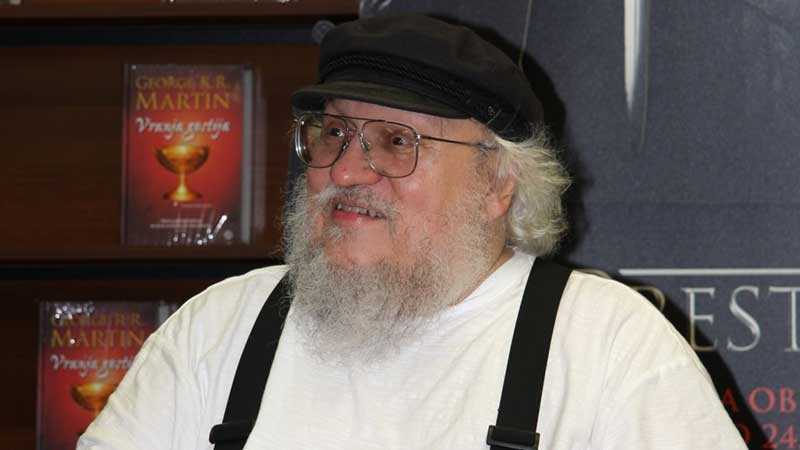 If I don't have THE WINDS OF WINTER in hand when I arrive in New Zealand for worldcon (summer 2020), you have here my formal written permission to imprison me in a small cabin on White Island, overlooking that lake of sulfuric acid, until I'm done.

Just so long as the acrid fumes do not screw up my old DOS word processor, I'll be fine.
Well, I don't know how much trust you can put into that quote, but I guess it's something to cling onto if you're still hoping for the 'correct' ending to Game Of Thrones. Not sure if you'll still care so much when it comes out next summer, but hey – it's something.
Of course you'll then have to wait for the final novel in the series and who knows how long that's gonna take? Martin could even die before it's finished – wouldn't that be a bitch?
Anyway, Kit Harrington doesn't give a shit what the fans think about the Game Of Thrones finale. Doubt he'll be reading the books then.