Former England footballer Paul Gascoigne has claimed he had a rather unusual pre-match ritual during his heyday.
Featured Image VIA
Gazza says he used to touch Les Ferdinand's penis before playing a match for good luck. Apparently it all started when Gazza spotted the size of Ferdinand's dick in the dressing room. He was so impressed that he asked if he could hold it – pretty weird, but then he is a pretty weird guy.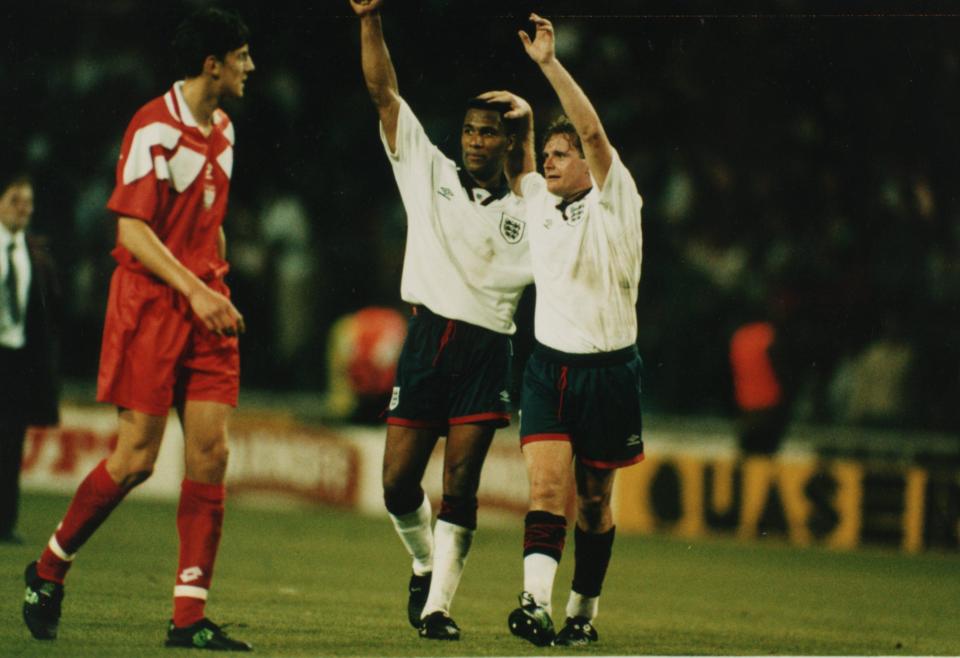 Anyway, legend has it that Gazza then "played a blinder" which led to the regular albeit bizarre pre-match ritual. Here's what he said while speaking at a recent 'Evening with Gazza' event in Newcastle:
In the dressing room, Les Ferdinand, I swear down, when he took his clothes off, you should have seen the size of his f***ing c**k.

He made mine look small. I went 'Les, Les please, please let me have one f***ing hold of that thing'.

So he let me have a hold of it. And I went out played a blinder and scored, right. I thought 'f***ing brilliant'.

So the next game at Wembley, 'Les get it out'.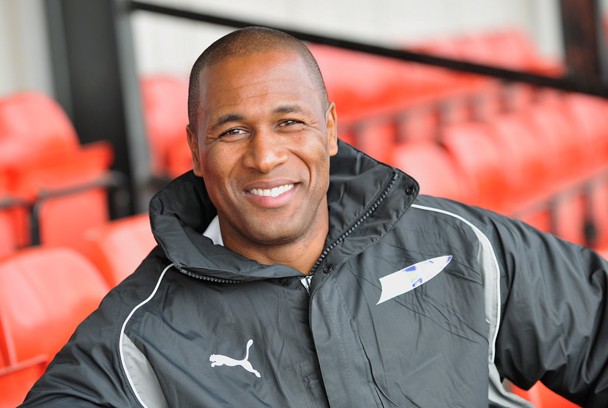 I'll hand it to Gazza, that's an incredibly unique good luck charm and makes for an amusing story. Unfortunately it looks like that's exactly what it is – a story. When Les was told about this amusing ritual, he said that it never actually happened, laughing off the claims and accusing Gazza of being "away with the fairies". It seems fairly obvious who's telling the truth here.
For more examples of Gazza being "away with the fairies", click HERE.