Two-time darts world champion Gary Anderson has been forced to miss out on the PDC World Home Tour that starts today because his Wi-Fi connection is simply too crap.
Featured Image VIA
The tournament is set to feature all players with a PDC tour card, and will take place across 32 consecutive nights from players' houses.
Anderson shared his shambles of an internet connection with the world ahead of the tournament:
— Gary Anderson (@GaryAnderson180) April 17, 2020
Oh dear. Has he tried turning it off and on again? Loads of people are giving Gary grief and saying he's making this all up because he can't be bothered to play. His management Dunvegan Enterprises Darts however stresses this is not the case with a statement they put out earlier: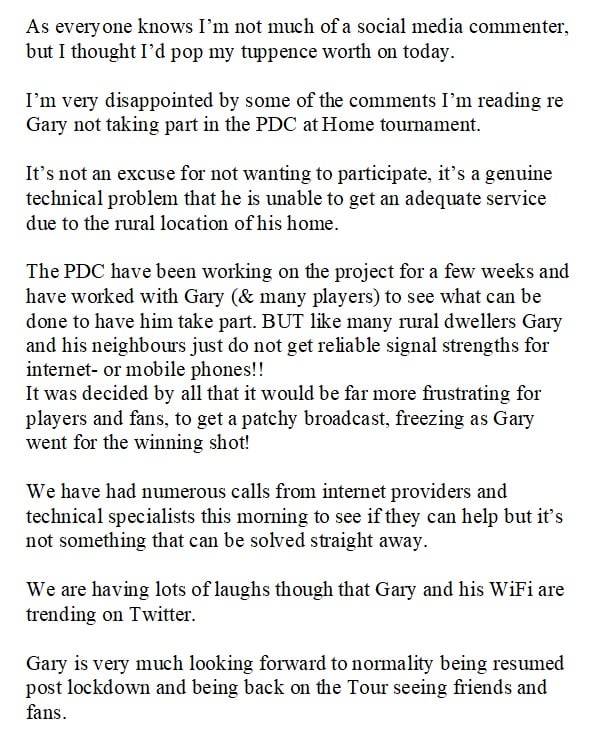 Well I guess we're going to have to take their word for it but seems a bit fishy that a champion darts player living in London can't get his internet sorted, even with experts and IP providers begging to fix it for him. No word from Sky Sports – who originally reported this story – on whether Anderson is using Sky broadband. Come to think of it, that's the only way this would make sense.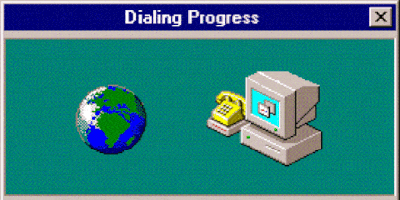 Anyway, if he is telling the truth, let's hope darts players like Gary Anderson now have a newfound appreciation for people like us who blog about them, and what we have to deal with sometimes when the internet connection gets dodgy. The dark side of the blog life that not many people know about. We feel your pain buddy.
For the time another darts player accused Gary Anderson of farting to put him off, click HERE. Wouldn't put it past him tbf.