Of course, the question does have to be why would anyone want another Jodie Marsh, but for some reason Latvian glamour model Victoria Wild has decided to provide us with Jordan Mark II. To be fair she's doing a better job of it than this sad case from 2011 who spent £15,000 on beauty treatments trying to look like her idol, but instead just ended up looking like a fat mess.
Perhaps one trick to Vicky's 'success' is that she's spent double the amount on her cosmetic surgery to ensure she gets those nice thick lips and huge boobies in an effort to try and perfect the classic glamour model look. She now boats a size G cup (whaaaat) after three breast enhancements, permanent lip implants, multiple Botox injections and rhinoplasty. Predictably her rich boyfriend paid for most of the surgeries.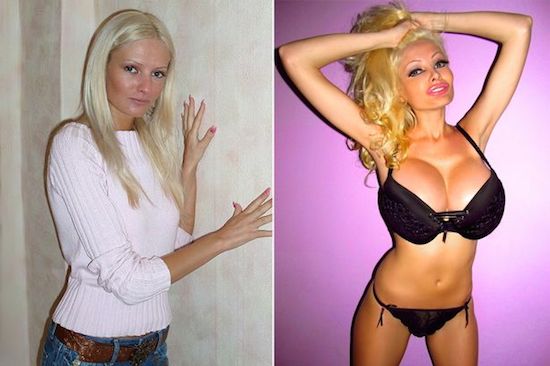 Here's what she has to say about it all:
Who wouldn't want to be treated like a bimbo doll? It's such a sexy look.

People stare at me in the street and I love the way I stand out.

I had a very normal childhood, living in a small village in the countryside.

I was very slim and blonde and people would call me Barbie. But I hated my small A cup boobs. I didn't like myself or the way I looked. I had an inferiority complex.

I didn't know about plastic surgery at that age but I would always dream about resembling a sexy bimbo doll with huge breasts and insanely big lips.

I loved the way dolls looked and how sexy they were. They are so bright and bold. It was this fantasy in my head.

I learned about boob jobs and plastic surgery. I realised it was possible to make my dreams come true. I could become the sexy, bimbo doll I had always envisioned in my head. 


Simon (my Italian boyfriend) is a successful businessman and he loves the bombshell, plastic look too. He offered to help me financially with the surgery and motivated me to achieve my goal. 

Now I feel happier and more confident than I've ever felt before.

Simon loves my sex doll look. I'm a bombshell now. People look at me in the street and men absolutely adore me. Simon's so proud of the attention I get.

I get more glamour model work because how I look too. I would love to become famous for being a sex doll.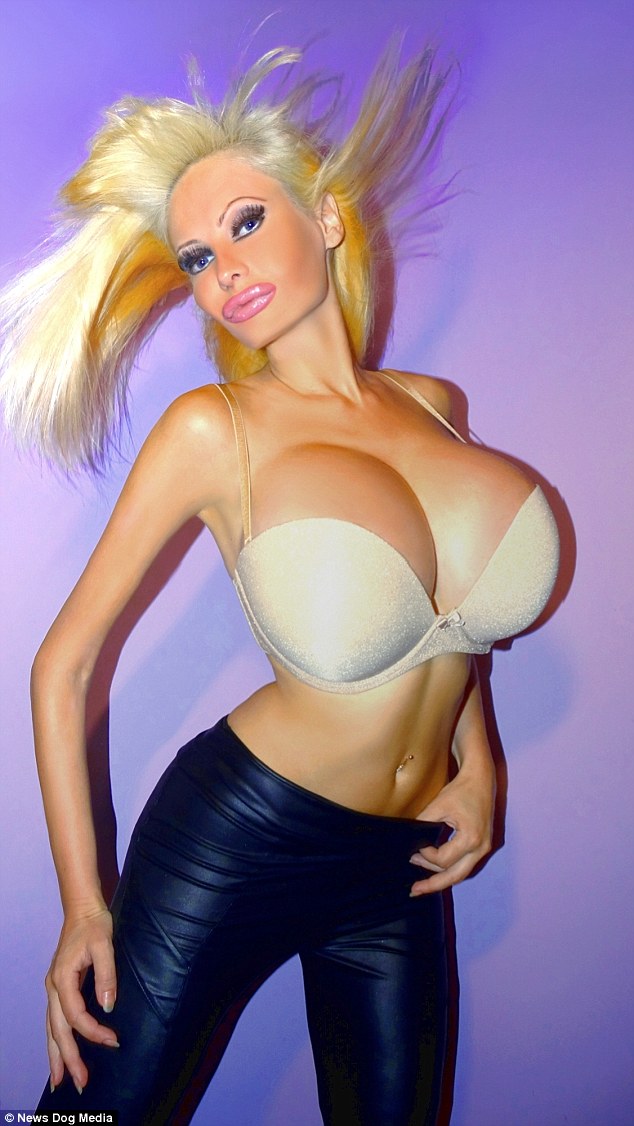 She certainly sounds like she made the decision to look like this with a clear head and probably doesn't have any mental problems, which is great news, although I have to comment that Simon is probably the most unItalian name in history. At least he didn't make his own homemade sex doll like this guy though huh?
Victoria now has her sights set on the UK and becoming a more successful model than Jordan herself. We wish her the best of luck in her endeavours, she's certainly put the money in so probably deserves it, right?