When Gal Gadot announced the other day that she was teaming up with 'Wonder Woman' director Patty Jenkins and 'Shutter Island' screenwriter Laeta Kalogridis to do a film on the life of Cleopatra, you'd think that was something people would be happy about…
Featured Image VIA
As you might have heard I teamed up with @PattyJenks and @LKalogridis to bring the story of Cleopatra, Queen of Egypt, to the big screen in a way she's never been seen before. To tell her story for the first time through women's eyes, both behind and in front of the camera. pic.twitter.com/k5eyTIfzjB

— Gal Gadot (@GalGadot) October 12, 2020
After all, it's a film written, directed by, and starring women. And it's a film about one of the most powerful and influential women in the history of the world. The 1963 Cleopatra film starring Elizabeth Taylor was apparently a flop, so what could be better than a group of women teaming up in 2020 to set that right and make a proper film about female empowerment in a male dominated industry?
Funnily enough Twitter did find a problem with it – the fact that an Israeli or "white" woman had been cast to play an Egyptian queen. Even though Cleopatra herself was Greek. Here's just some of the reaction Gal Gadot's casting received:
Which Hollywood dumbass thought it would be a good idea to cast an Israeli actress as Cleopatra (a very bland looking one) instead of a stunning Arab actress like Nadine Njeim?

And shame on you, Gal Gadot. Your country steals Arab land & you're stealing their movie roles… smh. https://t.co/GY5tYEcl4K pic.twitter.com/JcrnM1RUQq

— sameera khan (@SameeraKhan) October 11, 2020
It's the year of our lord 2020 and it is STILL the belief of Hollywood that Cleopatra should only be played by a White Woman. https://t.co/inQLq0Kcm3

— Kevin D. Grüssing (pronounced Grew-Sing) (@KevDGrussing) October 11, 2020
Gal Gadot will give a great Hollywood Cleopatra, in this 'woke' times I would've loved to see a brown skin girl and perhaps one that portrayed Cleopatras' beauty (longer nose) that may not be Hollywood's ideal.

— Jay 🏳️‍🌈 💛🐝 (@DiamondHunter80) October 11, 2020
I like Gal Gadot, but Cleopatra was a black woman and she isn't black. There is no way in hell Patty Jenkins couldn't find ONE BLACK WOMAN that fits the role. I know Gadot and Jenkins are gal-pals, but they don't need to be together in every damn movie. Thandie Newton, hello? pic.twitter.com/kezG3L7M98

— KT (@sloyoroll01973) October 11, 2020
I mean pic.twitter.com/diCWh4FGzZ

— Justina Ireland (@justinaireland) October 11, 2020
Historically, Cleopatra would've been black. I feel like if you have respect for this role you should step down

— Spinellio (@CartoonsExist) October 11, 2020
People hear "Egypt" and automatically think "black" or "Arabic", but Cleopatra was the Queen of Egypt during the Ptolemaic Dynasty, which was Greek. Her parents, Ptolemy XII Neos Dionysos Philopator Philadelphos and Cleopatra V, were Greek (well at least 3/4 Greek). Which means you can't really make a good argument for why it's ethically wrong for an Israeli to play Cleopatra in a film.
Fortunately there were some sensible people about to set the record straight:
Dear Americans please read this before you go off calling Gal Gadot's Cleopatra not being "black" a crime. She was pure Greek. Get educated. pic.twitter.com/BWFNzvolcs

— Burhan Khalid (@RequiemNocturn) October 11, 2020
Based on some of the performative anger (not from Arabs, that's fair) about Gal Gadot's latest acting role, I think a lot of people were Today years old when they learned that Cleopatra was Greek.

— Chillian J. Yikes! (@jilliancyork) October 11, 2020
Cleopatra was Greek and was the first of her entire royal line to even speak Egyptian.

— Noam Blum (@neontaster) October 11, 2020
Let's not even get into how stupid it is to think that you can't play a character in a movie unless you're essentially identical to them IRL, which is what some of these Twitter loons seem to think. Not to mention you know Gal Gadot is gonna smash this role out of the park, so why not just enjoy the show instead of trying to kick up an issue that isn't even there.
It's just idiotic to argue about the race, culture, religion or sexual orientation of actors who get paid to pretend to be other people. If these are the sorts of things that bother you, then do yourself a favour and stop watching movies. That's all your problems solved right there!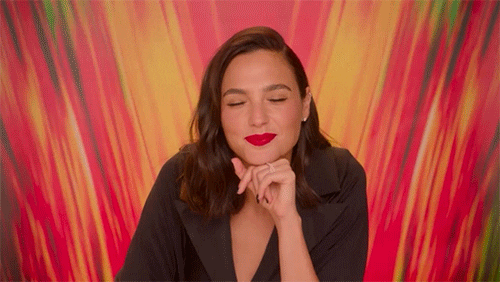 For the time feminists were pissed that Gal Gadot didn't have any armpit hair on show in Wonder Women, click HERE. Seems things haven't changed much.