Whilst we all enjoyed the magic of the World Cup this summer over in Russia, there were a couple of notable absentees in the form of the USA and Italy.
Featured Image VIA
Whilst we've all talked about Italy's inability to make the World Cup at length, I don't really think that much attention has been given on these shores to the disaster the USA faced by not qualifying. Although it's not traditionally thought of as an American sport, football (or soccer sure – I'm gonna say that throughout this article to give it more of a 'genuine' feel)'s popularity is at an all time high over in the US with the popularity of the MLS galvanising the country's enthusiasm for the game.
This was all washed away when the nation failed to qualify and they now face rebuilding operation to capture the hearts and minds of their country once again. Basically, there are a whole load of exciting new players coming through that will underpin any hopes of the USA winning an international trophy in the future.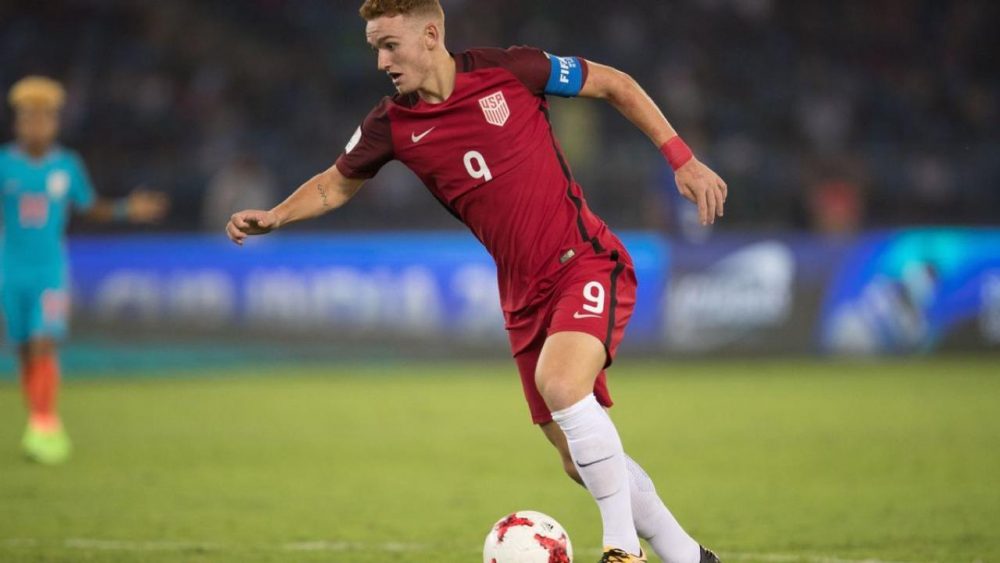 Led by Borussia Dortmund's attacking midfielder Christian Pulisic (top picture), this new generation also includes Wolfsburg's defender John Brooks, Newcastle United's right back DeAndre Yedlin, Schalke's Weston McKennie, Manchester City's Erik Palmer-Brown and Werder Bremen's Josh Sargent – who is tipped to spearhead the US National Men's Team for years up front. With these youngsters coming through and playing for some of the top teams in Europe, I think it's something of an inevitability that we'll be seeing the USA in the Qatar World Cup in 2022. Who knows they might even end up bringing the Jules Rimet trophy home. If you want to buy the same USA soccer jersey as these soon to be legends, then just click the highlighted text. 
For more of the same, check out the most devastated faces at the World Cup from 2014. It's always so emotional.