Another week, another rundown of the funniest and weirdest conversations and profiles in Tinder land. If you've got any you think can make the cut send them in to our Facebook page or e-mail contribute@sickchirpse.com.
Let's go.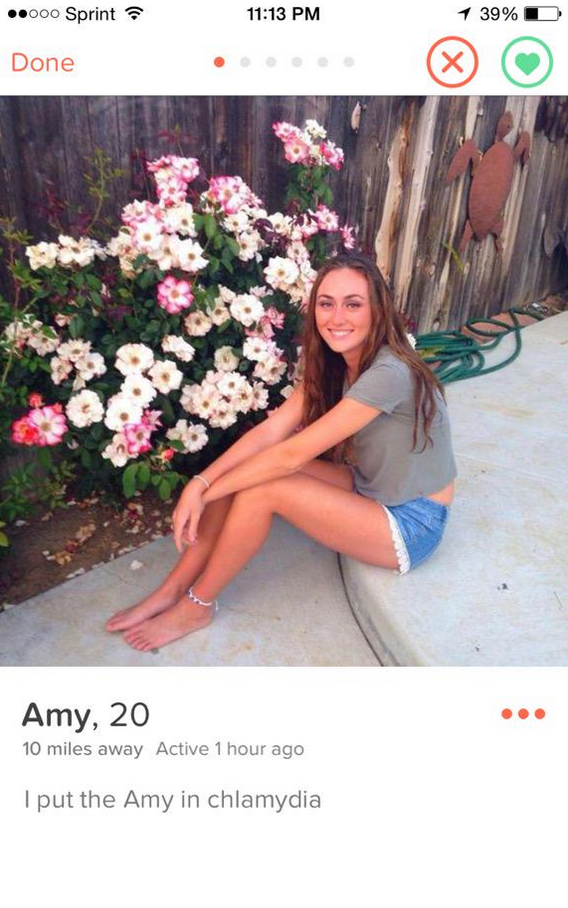 Still would?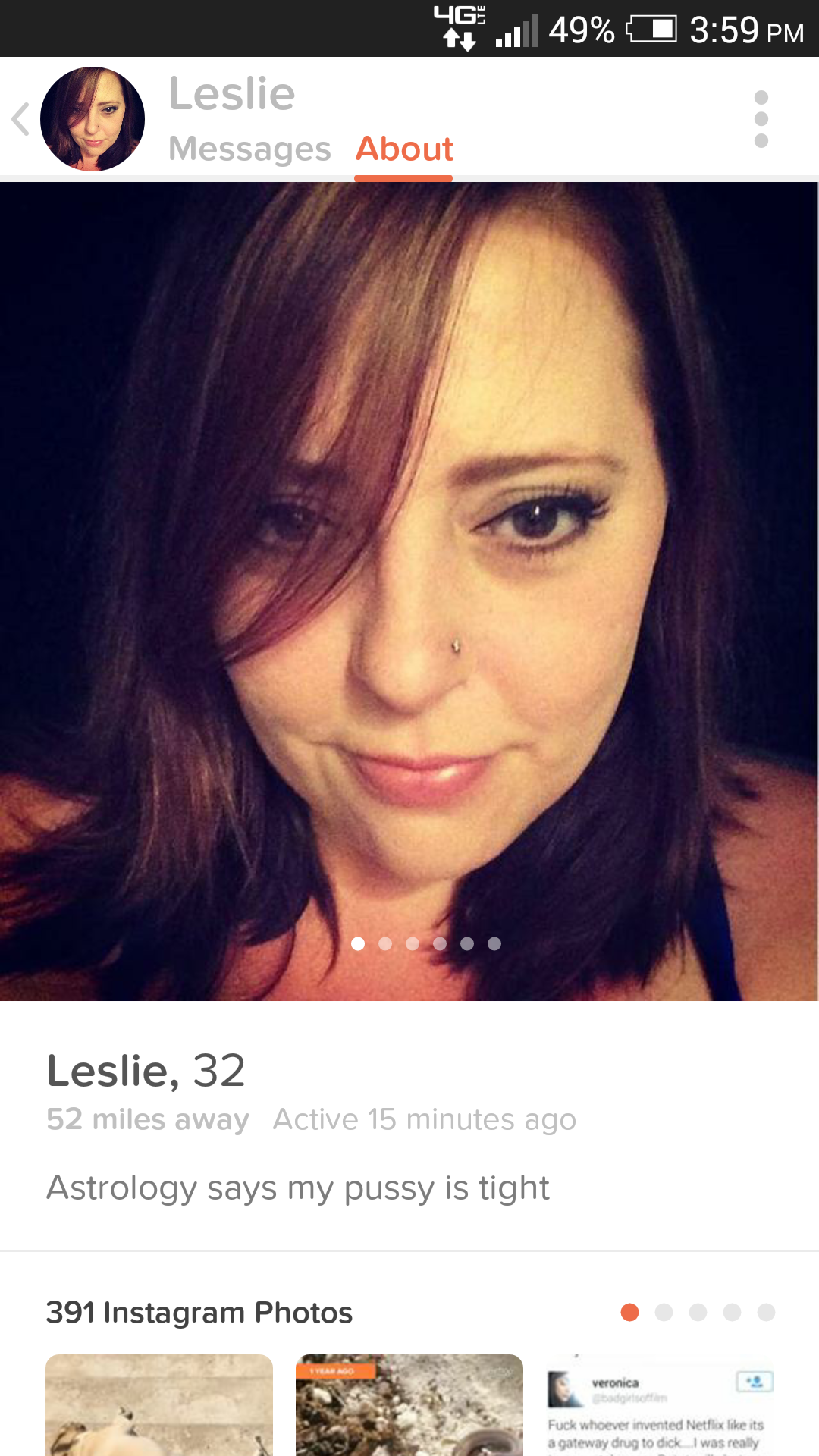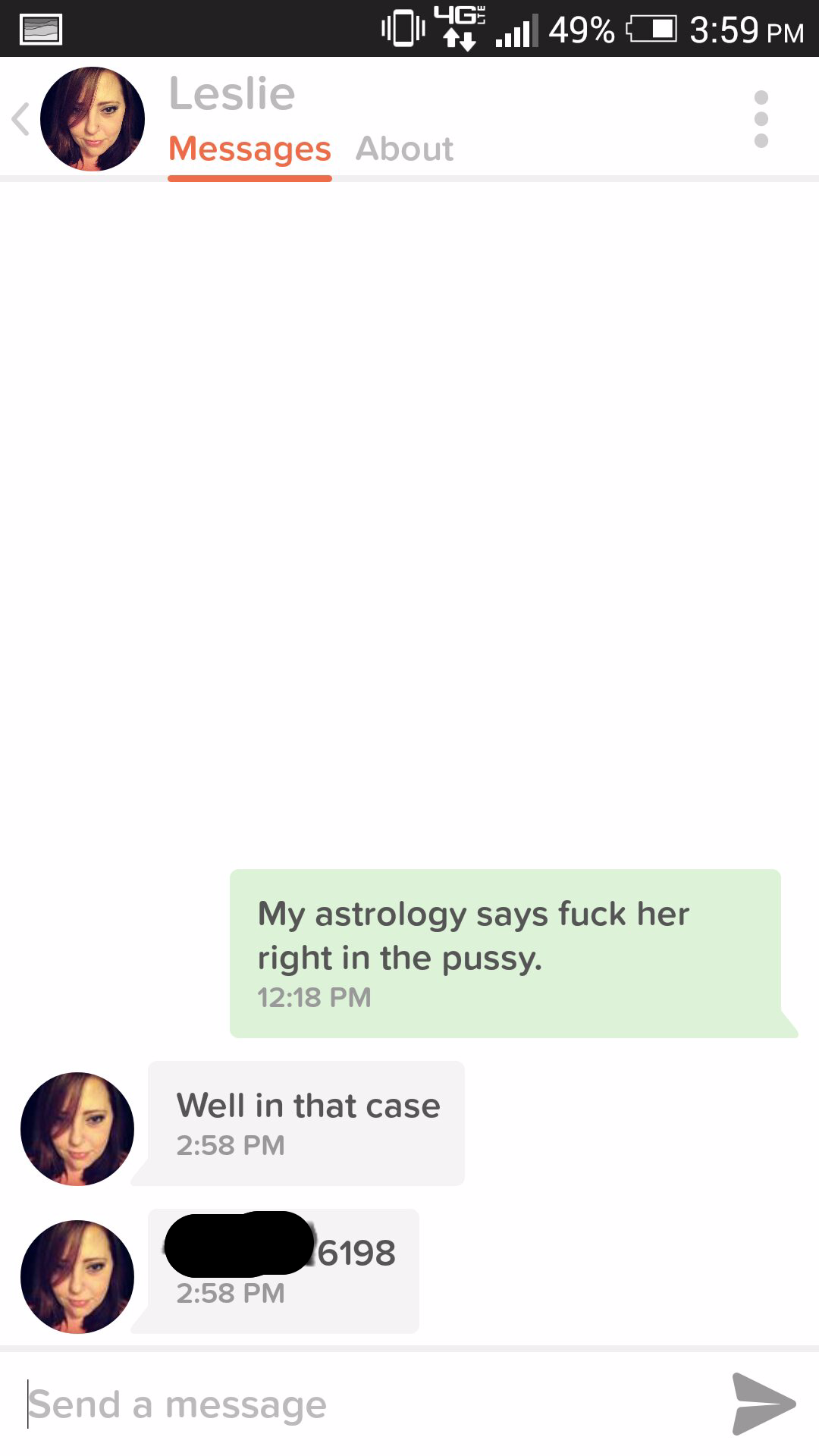 Magic.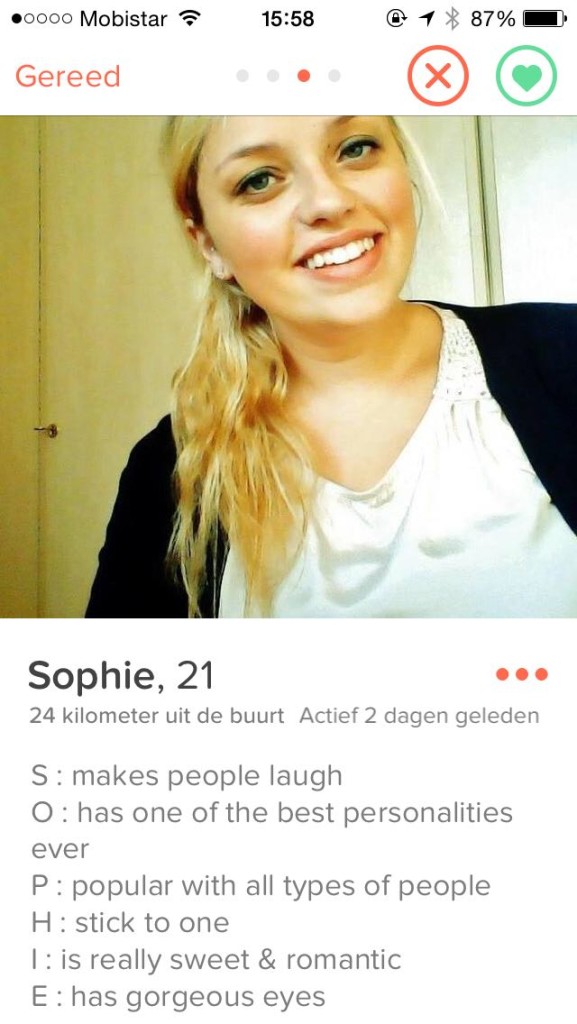 Either this is an A+ troll job or Sophie has no idea how acronyms work.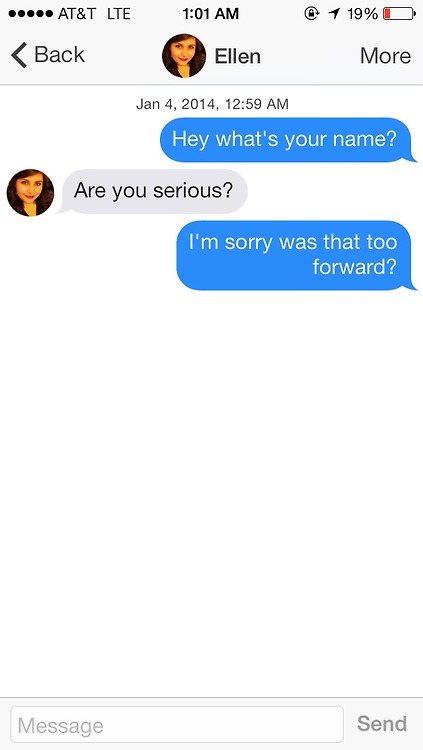 Solid opener.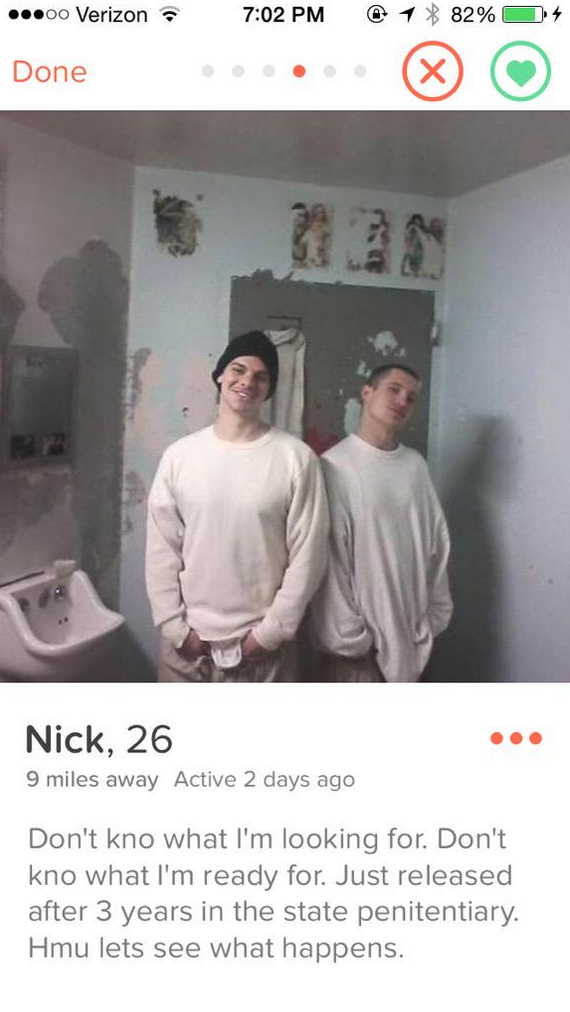 What are you waiting for, ladies?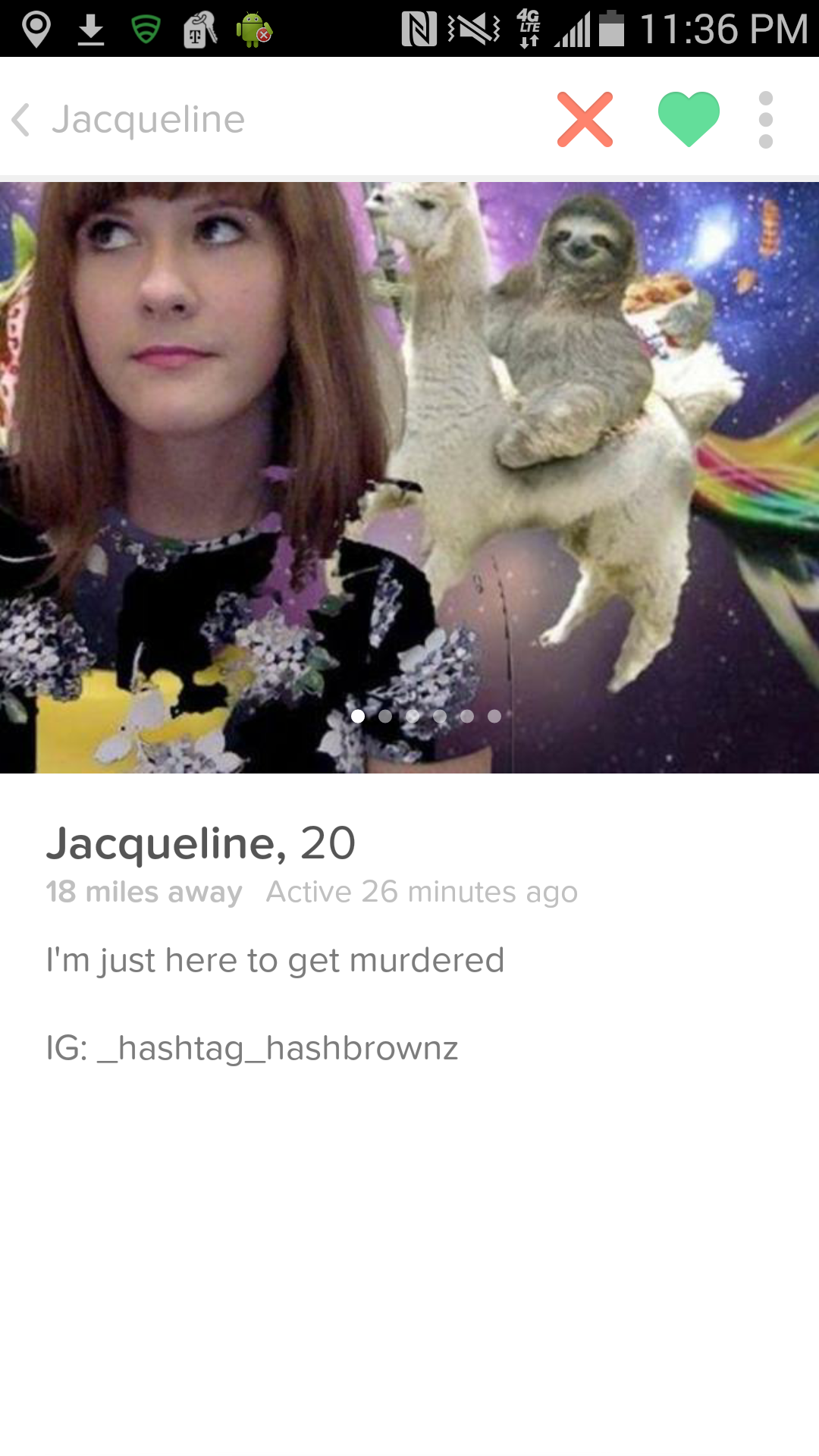 Think we just found the perfect date for Nick.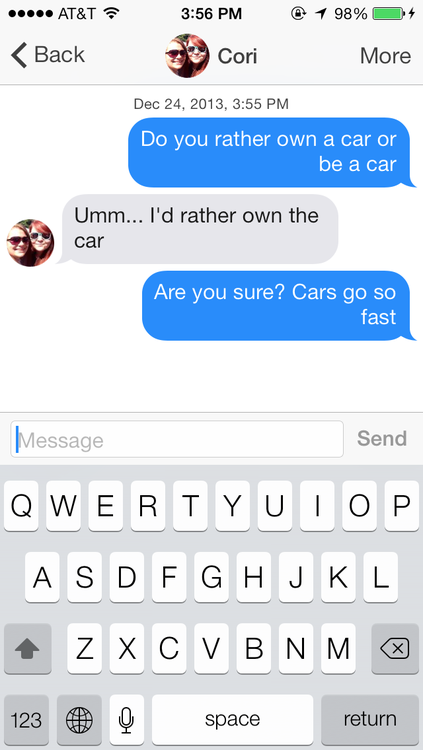 Big fan of this guy.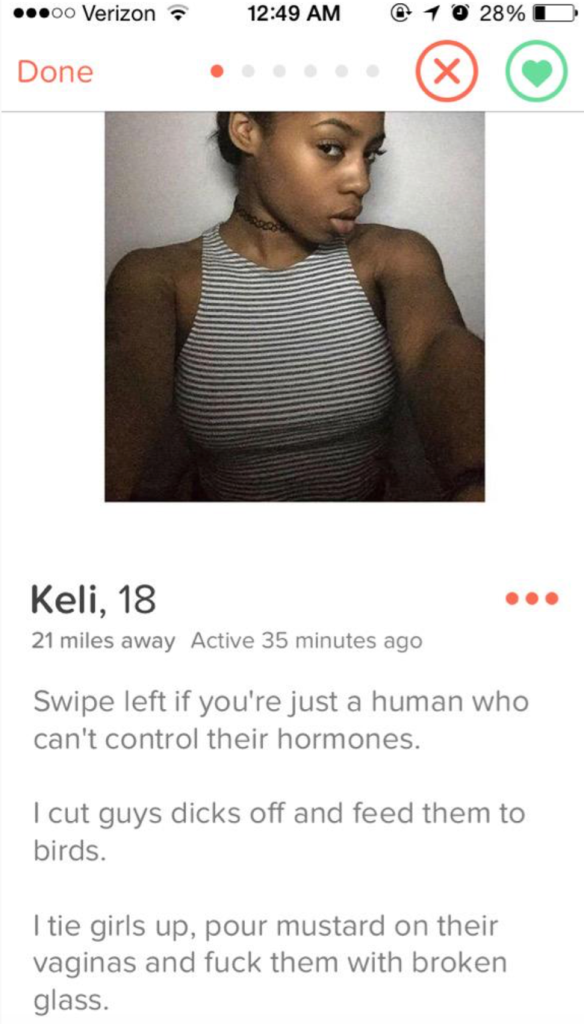 Something weirdly arousing about the prospect of this girl cutting your dick off mid-date.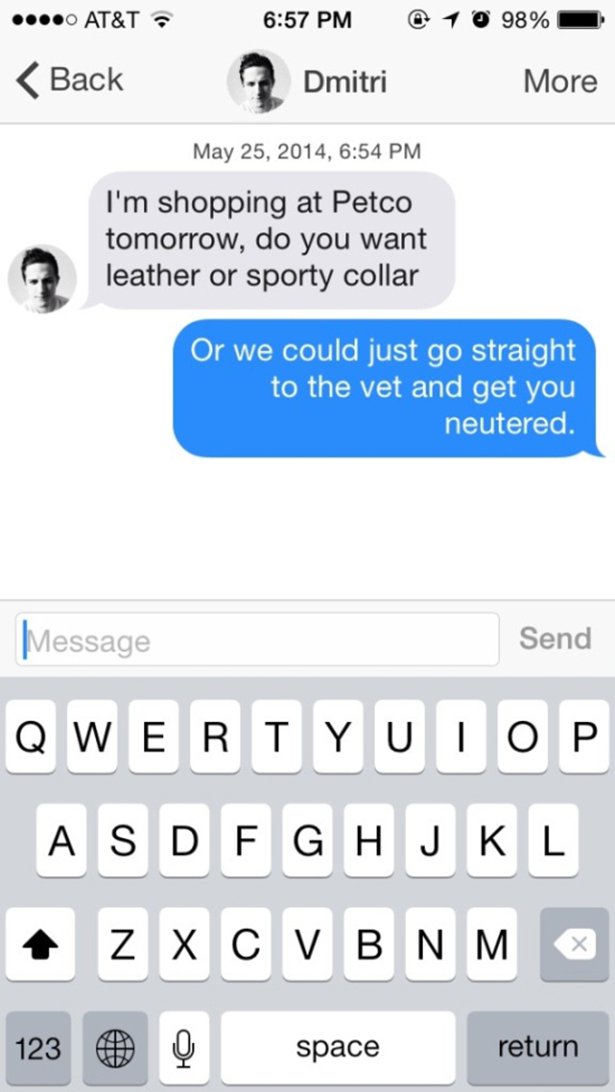 Dmitri just got owned with zero chance of a comeback.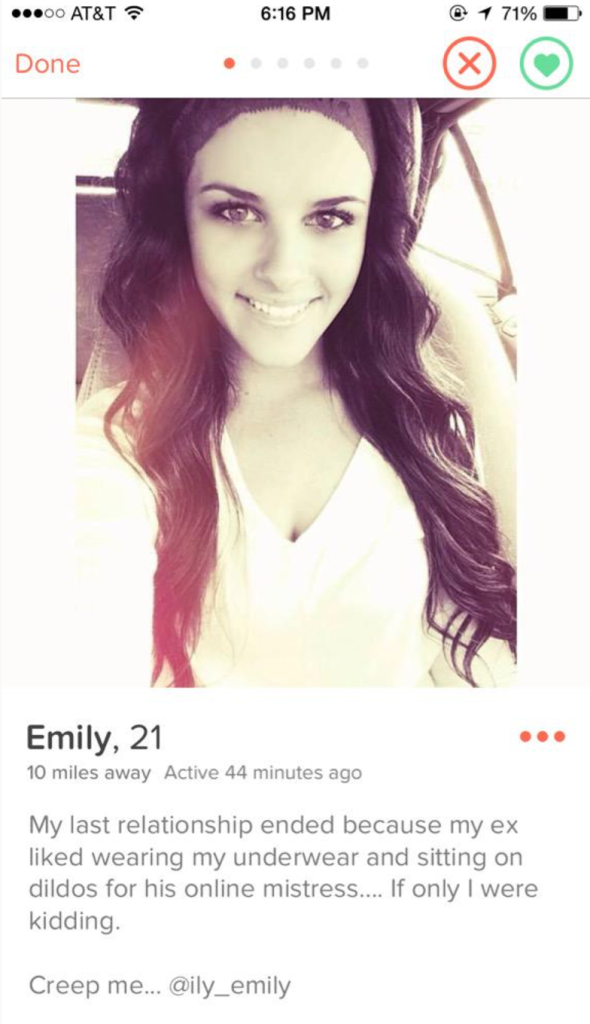 Classic break up story from Emily.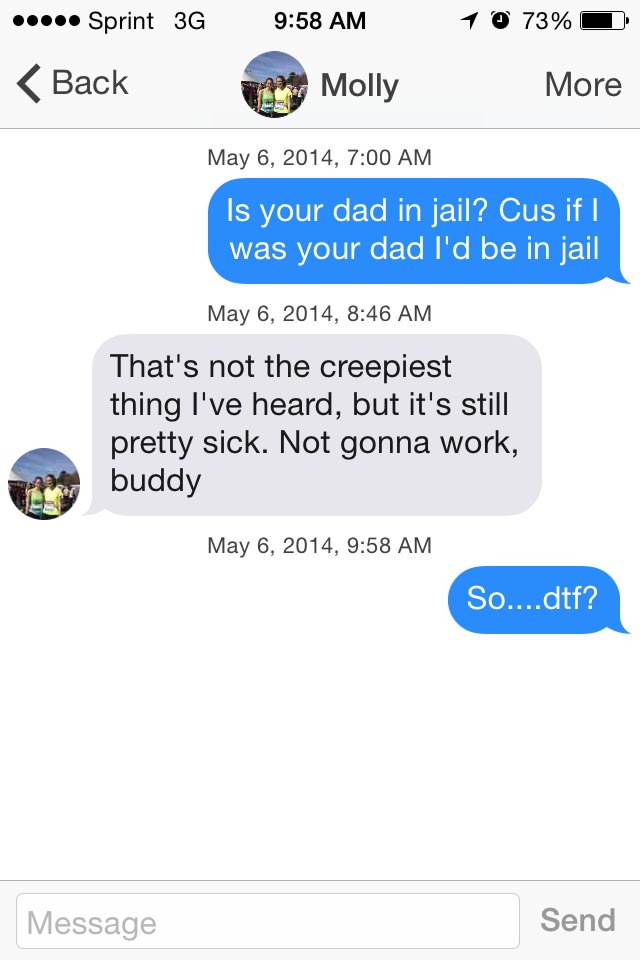 Hey, you'll never know if a line won't work unless you try it.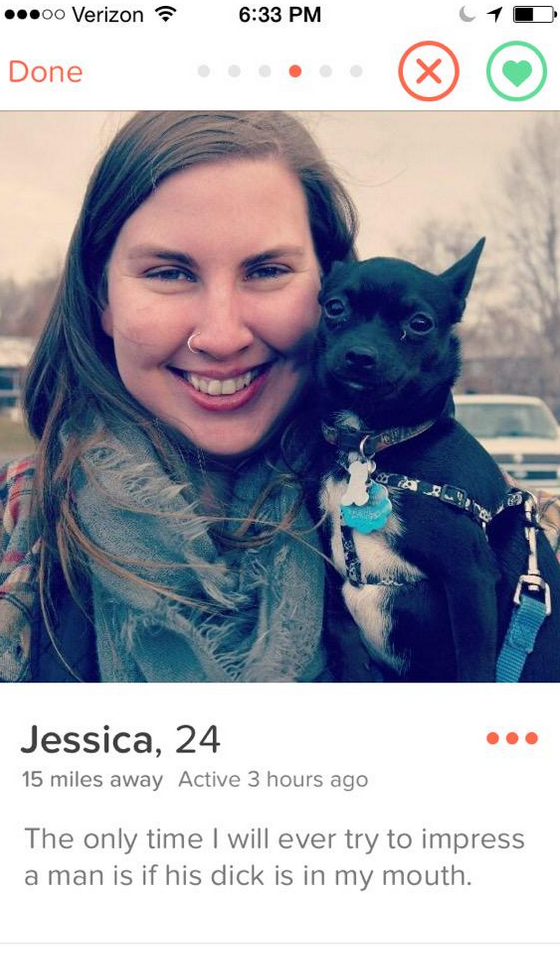 Erm, guess we'll skip the date then?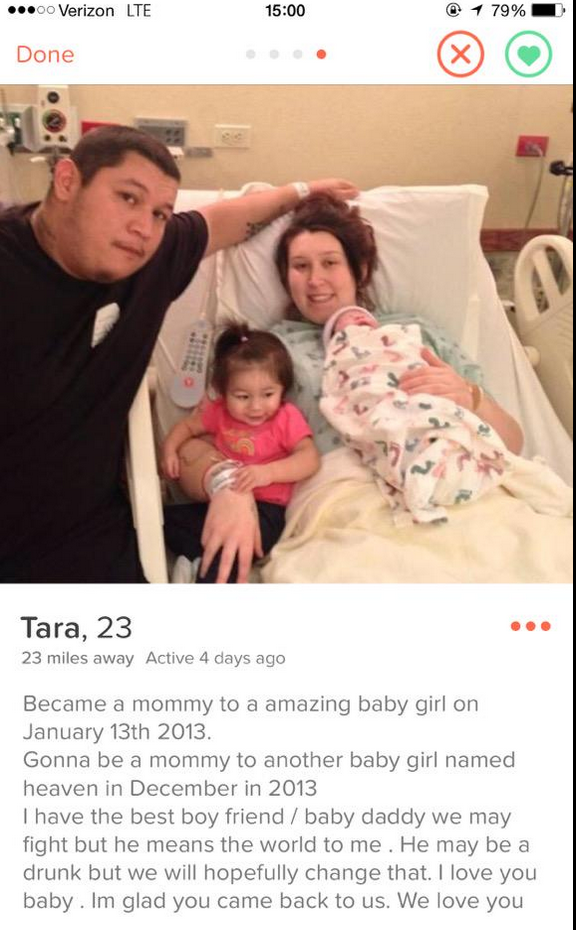 Now THIS is how you get the dudes to swipe right every time. Matches for days.
—-
Alrighty then.  That was fun. See you next week for more best and worst Tinder shenanigans.
You can check out last week's best and worst of Tinder HERE and HERE and HERE.