Photographers Thomas Zakowski and Tom Gill discovered that up in the Great Lakes in the winter a pair of century old lighthouses are transformed into 'enchanted castles and mythic looking buildings' by the onslaught of the weather.
The two lighthouses are located on St Joseph North Pier on Lake Michigan and are 10.5 and 17.4 metres tall respectively and connected by a walkway. The inclusion of the walkway in particular allows some impressive ice sculptures to be formed as the pier is battered by winter waves that leave water residue that is frozen into the amazing icicle formations that you can see in the pictures below, kind of like a castle from a snow/frost world in Zelda or Lord Of The Rings or Thor or any other famous fantasy novel/series.
The lighthouses have now become a tourist destination in the winter, which isn't really that surprising when you check out these pictures below.
☛ More Frozen Stuff: Frozen Burrito Designed Especially For Stoners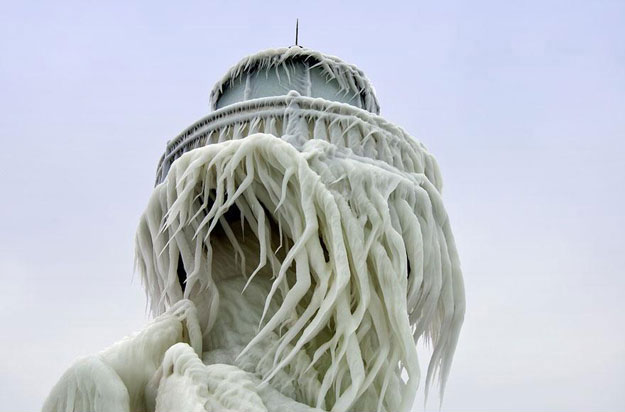 More pictures on the next page: