If there's one thing that a bunch of millennial idiots were clinging onto in the face of impending lockdown and self isolation, it was probably the fact that their favourite actors of all time were all due to meet up at the end of the month for the highly anticipated 'Friends' reunion, which I think essentially was just them sitting around and talking about the show for a bit.
Images VIA
Sadly though, like everything else that you have ever looked forward to in your life, this has also been cancelled because of that bloody Coronavirus. The special was due to be filmed next week at the set of the original Central Perk set which was actually in Burbank, California and not New York City – I know! – but due to travel restrictions in America and recommended self isolation the whole thing is being postponed until May at the earliest. We just don't know at this point unfortunately.
What we do know however is that Courtney Cox was pretty excited about the six of them getting together for the first time in sixteen years: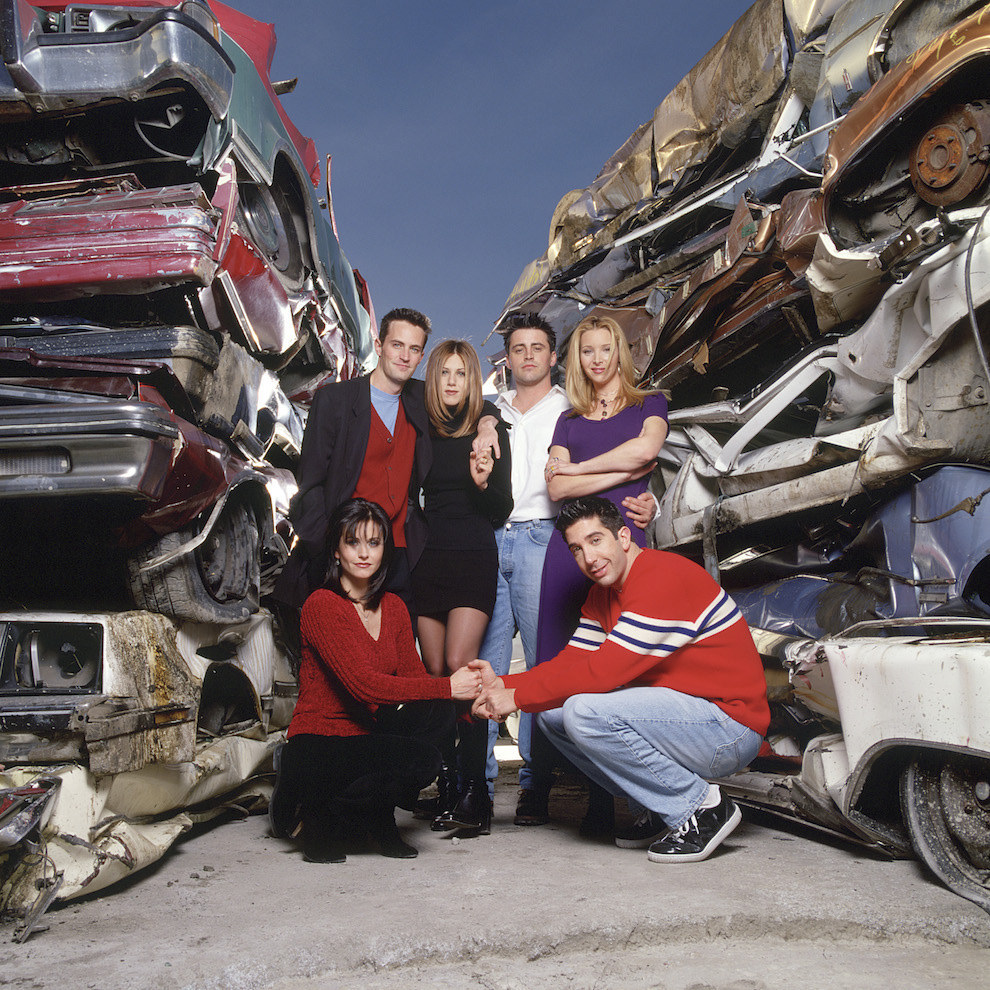 The exciting thing is that we're all going to get together for the first time, in a room, and actually talk about the show.
Yeah, really exciting. Is it just me that isn't interested in that at all? And I'm not some anti 'Friends' dude – the show was good – but seeing them all get together and talk about it does nothing for me? Just me?
Anyway, if you were one of those people that was really looking forward to it then I can only apologise. At least the upcoming lockdown will give you time to watch the whole series again for the tenth year in a row. They'll always be there for you – even in self isolation.
One more thing – what about that weird promo shot of them in a junkyard I stuck up in the middle of the post? Never ever seen that one before and not really sure what they're going for with the aesthetic either. Maybe we'll find out on the 'Friends' reunion special if that ever happens.
For more 'Friends', here's the title sequence without any music. Very weird.